3

min read
| By Traci Cothran |
Sesame Street's first new puppet in a decade debuts this month; her name is Julia, she's a cutie-pie, and she has Autism.  To say this is a huge moment for the Autism community is a gross understatement, as kids on the spectrum struggle every day to find acceptance and friendship, and Sesame Street is now providing a way for young children to grow up understanding this disorder better and accepting kids who have it.  Like many others parents of children on the spectrum, I was thrilled (and a little choked up) watching the "60 Minutes" segment about Julia and all the research and thoughtfulness Sesame Street put into the creation of this character.
And, as a parent, I'm always trying to keep current on new trends, therapies, and research on Autism.  It can be overwhelming, as it seems there's less defined about Autism than is known.  This is where I love our Gale resources.  We have fantastic information on the topic in our eBooks on GVRL, including:
• Autism, 1st Edition
Series Name: Introducing Issues with Opposing Viewpoints
Lauri S. Scherer
Greenhaven Publishing
• Autism, 1st Edition
Lisa D. Benaron
Greenwood Publishing Group
• Autism, 1st Edition
Series Name: Diseases & Disorders Series
Toney Allman
Lucent Press
And several of our databases cover the subject as well, including Opposing Viewpoints In Context, Health and Wellness Resource Center, and Science In Context.
There are many scientific research projects today that dig into the possible origins and potential treatments of Autism, and a great way to keep current with the latest news is through our periodicals and journals.  Many of these can be found within our databases, as well as in General OneFile and Academic OneFile.  In these resources we have access to in-depth information about research, personal stories, and the latest on government funding of Autism research.  I did a quick search on "Autism" in General OneFile and found these interesting articles:
• Why It Matters That Sesame Street's New Character With Autism Is a Girl
Science of Us. (Mar. 20, 2017) [View the article here]
• World's largest autism genome database shines new light on many 'autisms'
Obesity, Fitness & Wellness Week. (Mar. 25, 2017) [View the article here]
• Autism: speaks, and employers listen: a growing number of companies are finding that workers with Autism are an excellent fit for high-skilled–and high-paying–technical jobs
Aliah D. Wright. HRMagazine. (Oct. 2016) [View the article here]
• Autism study ignites a SPARK
Sandra Massey Buckley. Mississippi Magazine. (January-February 2017) [View the article here]
It's exciting to think about where our knowledge on Autism may be in the next 20 years—and equally as wonderful to know that today's children will grow up with a better understanding of their classmates on the spectrum, courtesy of our favorite characters (human and puppet alike) on Sesame Street.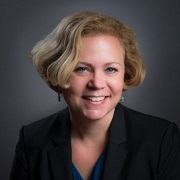 About the Author
Traci Cothran is a manager in Gale's Database Program and a history buff, so she can often be found watching videos from the early 1900s in Gale's World History In Context.  


Nike Air Zoom Pegasus