4

min read
By Debra Kirby
Flashbulb memory is a term first coined in 1977 by psychologists to describe the vivid, detailed and lasting memories triggered by experiencing or hearing news of traumatic events. Most people have a list of "flashbulb memories" that, depending on their age and location, might include the Japanese attack on Pearl Harbor; the JFK, Bobby Kennedy, and MLK assassinations; the Challenger explosion; and the 9/11 terrorist attacks. People often say they can remember in sharp detail where they were, what they were doing, and sometimes even what they were wearing when news of the event broke.
One of the events on my flashbulb list occurred on January 27, 1967 when astronauts Gus Grissom, Edward Higgins White and Roger Chaffee perished in the launch pad fire at Cape Canaveral.
One of the interesting things scientists discovered after 9/11 was that flashbulb memories, like other memories, may also fade with time and/or include inaccuracies. That being the case, and in honor of the 50-year anniversary, it seemed a good time to refresh my understanding of the event by diving into one of my favorite Gale databases, Science In Context, where I found a detailed account of the tragedy as well as a wealth of information I had either forgotten or never knew, including some of the facts that follow this brief summary.
The three astronauts were killed during a routine ground test and training exercise of their Apollo command module. Although the exact cause of the fire remained undetermined, it probably began with an electrical arc caused by poor wiring design and installation. The astronauts had no equipment to suppress the fire, and were unable to open the six-bolt escape hatch in the short time that elapsed before the fire blazed. The test was later renamed Apollo I in honor of the crew.
Before becoming an astronaut, Chaffee, a Navy pilot, flew photo reconnaissance missions out of Jacksonville Naval Air Station (Florida), with many of them being over Cuba during the Cuban Missile Crisis.
Following a series of mechanical problems, the flight date had already been postponed. The astronauts, themselves, expressed concerns, and in fact Grissom gained media attention when he placed a lemon on the capsule.
 One irony of the Apollo accident was that Grissom, White, and Chaffee's workday was scheduled to end with a test of the new six-bolt escape hatch, which had replaced the quick-release, explosively charged hatch that had been used on both Mercury and Gemini spacecraft, but which in 1961 had been blamed for prematurely blowing and almost sinking Grissom and his Mercury Liberty Bell 7 when he landed in the Atlantic Ocean.
 The Apollo 11 astronauts left an Apollo I mission patch after they landed on the Moon for the first time in the history of the world. Lunar craters, Martian hills (Grissom Hill, Chaffee Hill, and White Hill), and three stars (Navi, backwards of "Ivan," Grissom's middle name; Regor, backwards of Roger [Chaffee]; and Dnoces, (backwards of "second," or II, for Edward H White II) have been named for these three astronauts.
What world or national events are on your flashbulb memory list?
¹"Apollo I astronauts." Space Sciences, edited by Pat Dasch, Macmillan Reference USA, 2009. Science in Context, link.galegroup.com/apps/doc/CV2210047780/SCIC?u=gale&xid=43930be2. Accessed 24 Jan. 2017.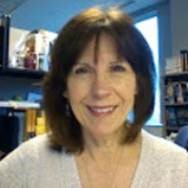 About the Author
When Debra, a 30-year veteran of the publishing industry, is not working or reading, she can be found gardening, running, swimming, or pursuing the lifelong learning that is at the tip of her fingers via Gale databases.