6

min read
| By Tara Atterberry & Jessie Carney Smith |
For more than three decades, Who's Who Among African Americans advisor Jessie Carney Smith, dean of the library and Camille Cosby Distinguished Chair in the Humanities at Fisk University, has provided an invaluable service by developing lists of notable African Americans from every area of human endeavor who warrant inclusion in the upcoming edition. For each edition, Carney Smith also writes a foreword that thoughtfully details the search for these new listees and the contributions they bring to America, as well as the world, excerpted below:
Those who follow the annual publication of the Who's Who Among African Americans may never know that the search for entrants requires a continuously watchful eye to identify suitable subjects for this work. Our search takes us to those who just emerged, those who might have been overlooked in previous editions, or those who could not be included because of space limitations. We are reminded of the words of Harlem Renaissance poet Countee Cullen and his poem, "Yet Do I Marvel."

With unpleasant recall, too many aspects of our history remind us that even the strongest members of our community were denied access to many events, promotions, and possibilities for achievement simply because their faces were black. Still, our rich history illustrates this continuous action—that, notwithstanding the injustices that racial discrimination and greed inflicted on them over the years, still they achieved. Our history tells us that our ancestors could teach and became school leaders, like Mary McLeod Bethune. They became great orators like Frederick Douglass. They were doctors, scientists, and saved lives, like Charles Drew. They fought for racial justice, like W. E. B. Du Bois. They had the tenacity of Sojourner Truth and the audacity of Harriet Tubman. They also headed states, became theologians, and helped shape America in countless ways.

In the words of Countee Cullen, "yet do we marvel!" We stand on the shoulders of our forefathers and foremothers and celebrate others who built strong shoulders to uphold their followers. Still we marvel.

If one lived before racial integration, it is easy to rejoice over the work of African Americans who are shaping American and world history today. We see among them people who carve new paths, build new bridges, set new tones, and create new horizons. This 35th edition of Who's Who Among African Americans identifies African Americans of artistic talent, helps us marvel over the cultural expressions of new talent, and the leadership roles they hold in the arts and entertainment.

In the television industry we recognize a number of comedians, including Kali Hawk, Brian Tyree Henry, Amber Ruffin, and Terry Crews. In comedy, whether on stage, screen, or television, versatile comedienne and actress Tiffany Haddish reawakened an earlier interest in the show popularized by Art Linkletter and later Bill Cosby, "Children Say the Darndest Things."

Librarians and archivists who head libraries and archival repositories are Rhea Ballard-Thrower, executive director of Howard University Library System; Yolanda Cooper, dean and university librarian at Emory University; Aisha Johnson-Jones, chief archivist of the National Archives and Records Administration in Atlanta; and Clifford Muse, associate director and archivist of the Moorland-Spingarn Research Center at Howard University. Among the few black librarians who have headed the American Library Association we see Wanda K. Brown, who hails from a Historically Black College and University (HBCU).

HBCUs have seen new presidents take office. Included are E. LaBrent Chrite, Bethune-Cookman; Paulette R. Dillard, Shaw University; Cheryl Davenport Dozier, Savannah State; Marion Fedrick, Albany State; Felecia M. Nave, Alcorn State; Suzanne Walsh, Bennett College; Carmen Walters, Tougaloo College; Dwaun J. Warmack, Claflin; and Cynthia Warrick, Stillman College.

Politics remains a popular area of interest and successful performance in the black community. In Chicago, for example, Lori Elaine Lightfoot became the first black woman mayor and the city's first openly gay mayor. Women also became mayors of many cities across the country. At the state level, North Carolina Supreme Court is now headed by Cheri Beasley, the first black woman to become chief justice; and Tom J. Colbert is now chief justice of the Oklahoma Supreme Court. Timothy Scott became the first black U.S. Senator from South Carolina elected by popular vote.

We marvel over the success of black sports figures, including Olympic medalist and gymnast Simone Biles; Cori "Coco" Gauff, the 15-year-old tennis player who overtook Venus Williams in the 2019 Wimbledon singles; and Simone Manuel, Olympic medalist in swimming.

Our black achievers—those who ran the race and those who are still making waves—are best characterized by the paraphrased words of Countee Cullen—And yet do we marvel that God made you black and then gifted you.
Who's Who Among African Americans, 35th Edition profiles a broad range of more than 15,000 African Americans, from those widely known to those known in specific organizations and communities. It provides information that can be used in biographies, speeches, or as a good place to begin research—and can also be used to find out interesting facts not easily accessible to the general public. It Includes geographical and occupational indexes for easy cross-referencing and an obituary section that recognizes listees who have recently passed away.
Who's Who Among African Americans is available today in eBook or print format.
---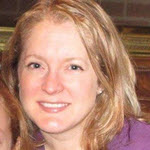 Meet the Author
Tara Atterberry has been with Gale for 25 years and manages biography and genealogy content. When she isn't memorizing quirky biographical facts (John Wayne's real first name is Marion, and Paul Newman's middle name is Leonard, by the way), she's scrapbooking, estate sale-ing, and herding her three cats and two teenage daughters.


Meet the Author
Jessie Carney Smith is the dean of the library and Camille Cosby Distinguished Chair in the Humanities at Fisk University. A scholar and a researcher, her favorite subjects are African American themes, especially topics on women. She is a longtime Gale author, whose works include Notable Black American Women, Notable Black American Men, Powerful Black Women, and Epic Lives. During her years at Fisk, Dr. Smith built and preserved African American research resources, resulting in one of the nation's most distinguished special collections. Her current research focuses on Rosenwald schools in the south.


تخفيضات