8

min read
| By Tara Atterberry & Jessie Carney Smith (WWAFA Advisor) |
Since the late 1990s, Who's Who Among African Americans has been honored to have Jessie Carney Smith, former dean of the library and Camille Cosby Distinguished Chair in the humanities at Fisk University, as its advisor. For each edition, Carney Smith writes a foreword that thoughtfully details the search for new listees and the contributions they bring to America and the world, as well as those notable achievers who were, unfortunately, lost in 2020. The 36th Edition's foreword is excerpted below:
The year brought the spread of the COVID-19 virus that affected the entire world and was especially harsh in minority communities. We look at 2020 as a season of uncertainty. Many of the year's events have touched all of us.
As scientists worked to develop a vaccine to combat the virus, we laud the success of Kizziemekia Corbett, African American female scientist now recognized for developing the vaccine at Moderna. The clarion call for people to wear a mask during this crisis brings to mind fame poet Paul Laurence Dunbar and his poem "We Wear the Mask." The poem is not about the current viral epidemic, but about the epidemic of racial injustice that Dunbar witnessed when he wrote his touching work in the 1890s. Still, we wear the mask that Dunbar identified—one "that grins and lies/It hides our cheeks and shades our eyes."
We have endured a year of increased violence by law enforcement officers against black men, women, and even children, resulting in unrest and increased demonstrations supporting the Black Lives Matter movement. Names like George Floyd (in Minneapolis) and Breonna Taylor (in Louisville), who lost their lives to racial injustice, became the fire that fueled the movement in 2020.
These disturbing events, coupled with political turmoil, did not stop men and women who are black, brown, white, blended, or LGBTQs, all from different age groups, from joining in petitions and demonstrations to proclaim "enough is enough," as they demanded racial justice. These future leaders of our nation made public calls for unity and showed their support of the Black Lives Matter (BLM) movement. The rise of COVID-19 and racial injustice did not stop African Americans from being recognized for their political achievements, and from pointing up Jerome Abrams, America's top doctor, or U.S. Surgeon General. While in 2014 Ferguson, Missouri, became known for its racial protests following the fatal shooting of Michael Brown Jr., now we proudly praise its residents for electing Ella Jones as its first black mayor.
We marvel at the achievement of U.S. Senator Kamala Devi Harris, who reached international prominence as the first black and South Asian American woman selected to run for Vice President of the United States Democratic Party ticket. She broke the Vice Presidential ceiling and is now the first female and the first woman of color to become Vice President of the United States.
In education, racial injustice did not stop several traditionally white colleges from appointing their first African American president. They are Jonathan Holloway of Rutgers University, Lynn Perry Wooten of Simmons University, Lori White of DePauw University, and Mary Dana Hinton of Hollins College. Nor did it stop Historically Black Colleges and Universities (HBCUs) from adding Vernelle Bennett-Fairs president of LeMoyne-Owen College, Cheryl Jones as president of Paine College, or Ivy R. Taylor from becoming president of Rust College.
The nation praised the performance of television journalist Kristen Welker, who moderated the debate between President Donald Trump and former Vice President Joe Biden and became the first black woman to moderate a presidential debate since 1992. As the press proclaimed, "She demonstrated the importance of racial diversity in politics and journalism." Others who present or interpret news about racial injustice, politics, and the vast scene of developments from local to international arenas include a respectable list of achievers. Among them are MSNBC anchor Joshua Johnson, White House correspondent for CNN Abby Phillip, CBS News political analyst Antjuan Seawright, national correspondent for CBS News Michelle Miller, and NBC political analyst Eugene Robinson.
America saw its first black cardinal appointed to that post. Wilton Gregory, already known as archbishop of Washington, D.C., was elevated to cardinal in November, in an impressive ceremony at the Vatican.
Increasingly, people throughout the world—regardless of race, creed, or color—thrive on the progress of sports figures. We acknowledge the efforts of professional sports teams, especially in the midst of a national concern to support racial justice by prominently displaying on their uniforms "Black Lives Matter." They opened the 2020 season by singing the Negro National Anthem ("Lift Every Voice and Sing)" at the first game, we proudly recognize National Basketball Association's Jrue Holiday of the New Orleans Pelicans. In the National Football League, we celebrate female executive Traci Otey Blount, senior vice president of Corporate Communications. In this edition of WWAFA, Darrell "Bubba" Wallace, one of the few black NASCAR drivers in history, endured racial injustice in 2020. After speaking out against the George Floyd matter, Wallace became the face of stock car racing's involvement in the BLM movement. He gained team support condemning the noose hung in his garage stall at Talladega Superspeedway.
As the nation witnessed the 100th celebration of the passage of the Nineteenth Amendment giving women the right to vote, it awakened the pain that African Americans felt when reminded that racism existed in the marches that the suffragists held. Although African American women were suffragists too, the marches disregarded and/or segregated them during the early protests. Our nation came forth during the recent celebration of this historic time as artists unveiled in New York City's Central Park the first stature of national acclaim celebrating pioneers of women's rights. The stature depicts former slave and abolitionist Sojourner Truth alongside New York suffragists Susan B. Anthony and Elizabeth Cady Stanton.
The sun set on some of America's most notable black achievers. When it focused on the picturesque life of U.S. Congressman John Lewis, it touched the nation with great force and brought special attention to black life in America. Lewis has been called "the conscious of Congress," when he was actually the conscience of our nation. Lewis left us while the nation endured a rise in racial strife—a movement that he vehemently opposed. Others who moved to the great beyond this year were yet another civil rights leader and minister C. T. Vivian; actors Chadwick A. Boseman, Diahann Carroll, and Ja'Net Du Bois; artist David C. Driskell; musicians Charlie Pride, Little Richard and Bill Withers; entrepreneur B. Smith; NBA superstar Kobe Bryant and legendary basketball coach John R. Thompson Jr.; NFL player Gayle Sayers; baseball player Lou Brock; decathlete and actor Rafer L. Johnson; NASA pioneer Katherine G. Johnson; and politician David N. Dinkins.
As we move forward, we reconnect with poet Paul Laurence Dunbar and those of the present to anticipate the time when we discard both masks that black Americans wear to fight the dual pandemic of a virus and of racial injustice. We anticipate the time when we no longer need to wear a mask to "hide our face" or "shade our eyes."
Who's Who Among African Americans: 36th Edition profiles a broad range of more than 15,000 African Americans, from those widely known to those known in specific organizations and communities. It includes Geographical and Occupational Indexes for easy cross-referencing and an obituary section that recognizes listees who have recently passed away. Contact your Gale sales rep today for the 36th edition of Who's Who Among African Americans, available March 26, 2021, in eBook format on Gale eBooks and print.
---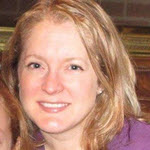 Meet the Author
Tara Atterberry has been with Gale for 25 years and manages biography and genealogy content. When she isn't memorizing quirky biographical facts (John Wayne's real first name is Marion and Paul Newman's middle name is Leonard, by the way), she is scrapbooking, going to estate sales, and herding her three cats and two teenage daughters.


Meet the Author
Jessie Carney Smith is the dean of the library and Camille Cosby Distinguished Chair in the Humanities at Fisk University. A scholar and a researcher, her favorite subjects are on African American themes, especially topics on women. She is a longtime Gale author, whose works include Notable Black American Women, Notable Black American Men, Powerful Black Women, and Epic Lives. During her years at Fisk, Dr. Smith built and preserved African American research resources, resulting in one of the nation's most distinguished special collections. Her current research focuses on Rosenwald schools in the South.


nike air force 1 low uv | NIKE HOMME