2

min read
Posted on May 5, 2016
By Debra Kirby
There are only so many variations a fitness instructor can use to keep things fresh in an indoor cycling class (aka spinning class). This editorial manager by day, spinning instructor by very early morning, has found the perfect way to keep her students interested and alert — the daily quiz! Fortunately for me, through the wealth of information available in the Gale databases our team produces, I am never at a loss for material! Here are a few questions and answers I've used to keep my students on their toes in recent 6:00 am classes:
Q: What organization was the precursor to the U.S. Central Intelligence Agency (CIA)?
A: The Office of Strategic Services (OSS), established in 1942 (U.S. History In Context)
Q: What country is the native home to lemurs?
A: Madagascar, an island off the southeast coast of Africa (Science In Context)
Q: Who standardized level measurement in cooking?
A: Fannie Farmer (Biography In Context)
Q: What famous poet was known as the Belle of Amherst and what actress portrayed her in the play of the same title?
A: Emily Dickinson & Julie Harris (Artemis Literary Sources)
Experts say that a combination of physical and brain exercise is the best way to keep our bodies and our brains younger and healthier. Nice when you can do both at the same time! We also know teachers who start their classes off with these kinds of informative bits and quizzes – so explore our resources and amaze your friends, family or coworkers with all kinds of knowledge.
[alert-info]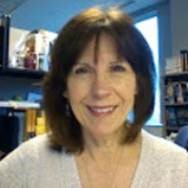 About the Author
When Debra, a 30-year veteran of the publishing industry, is not working or reading, she can be found gardening, running, swimming, or "motivating" the students attending her early morning spinning classes at the local YMCA by sharing lame puns and quiz questions.
[/alert-info]