3

min read
| By Traci Cothran |
America is a great country, full of diversity, and we are once again grappling with the civil unrest that results from unresolved issues of racism and disparity. What I've learned in my study on racism is that it's the responsibility of the people who hold the power and put the discriminatory institutions and practices in place—white people—to drive the changes so that all people are treated equally in our society. The first step in doing this is to understand our history and the problems that are pervasive in nearly every aspect of our culture, along with their impacts. For white people, that means some studying is in order. Here's a list that offers lots of resources to get started.
Educating children is key too, and Gale has a number of great resources for students—here are just a few:
For students, grades 7‒12:
Race in America: What Are Race and Racism?
How Prevalent Is Racism in Society?
Racism in America: A Reference Handbook
Racial Literacy: Recognizing Microaggressions
Black Lives Matter: From a Moment to a Movement
Race in America: Race in the Criminal Justice System
For students, grades 3‒6:
Active Citizenship Today: Building Bridges to People Different from You
Freedom's Promise: John Lewis: Civil Rights Leader and Congressman
Freedom's Promise: Japanese American Imprisonment during World War II
Freedom's Promise: The 1924 Immigration Act and Its Relevance Today
Working for Social Justice: Taking Action Against Inequality
See our Equity, Diversity, and Inclusion collections for eBook readers of all ages!
I also recommend Stamped: Racism, Antiracism, and You: A Remix of the National Book Award-Winning Stamped from the Beginning by Dr. Ibram X. Kendi and Jason Reynolds; it's available in large print from Thorndike Press. The book is written for young adults, but is incredibly educational for adults as well.
So let's learn our history, understand the injustices and how we can counter them, and take action to affect real and meaningful change to create a better society for everyone.
---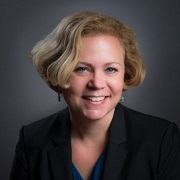 Meet the Author
Traci Cothran is the director of Gale's K12 content team as well as a history buff, so she can often be found watching videos from the early 1900s in Gale In Context: World History.


NIKE AIR HUARACHE