3

min read
| By Traci Cothran |
A historic ruling was recently delivered from the U.S. Supreme Court affirming protection of LGBTQ people from employment discrimination via the Civil Rights Act of 1964, and this news was met with many cheers and sighs of relief across the country.
LGBTQ studies remains a relatively new field, and understanding today's victories as well as the continued challenges is important, as is knowing more about LGBTQ topics and experiences worldwide. This incredible work does just that—and with 380 entries and nearly 2,000 pages written by dozens of international contributors—there's so much to learn! This Global Encyclopedia of LGBTQ History takes an interdisciplinary approach to the subject, encompassing film, literature, human rights, politics, landmark legislation, activism, the arts, language, sports, and historical events. It covers constantly evolving developments as laws are challenged, activism expands, and LGBTQ topics grab headlines.
I took a few minutes to flip through the eBook and easily found topics I've never heard about before, including:
Black Freedom Movement and Sexuality
Bathhouse Raids, Toronto
Cavafy, C. P. (1863–1933)
Cinema, Latin America
Daughters of Bilitis
Dissidence in Singapore
Grupo de Trabalho Homossexual and LES (Homosexual Working Group, Portugal)
Jamaica Forum for Lesbians, All-Sexuals and Gays (J-FLAG)
Migrant Queer Communities, US
Muxes (Mexico)
Otaku Sexualities in Japan
Pinkwashing
Religion and Same-Sex Behaviors: Christianity
Sports and Sexuality in Latin America
Transgender Muslims
The Ugly Law (1961‒1965; Denmark)
Are any of these new to you too? The breadth of this work is remarkable, and its 2020 Dartmouth Medal is testimony to its outstanding quality and significance. Add it to your collection today!
---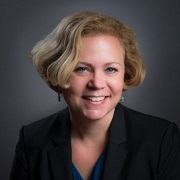 Meet the Author
Traci Cothran is the director of Gale's K12 content team as well as a history buff, so she can often be found watching videos from the early 1900s in Gale In Context: World History.


Air Jordan 1