4

min read
| By Tara Atterberry |
In honor of National Native American Heritage Month, Gale's Biography and Genealogy Master Index has expanded coverage of Native Americans from the late 1500s through the present day in an effort to highlight groups that have been underrepresented and often marginalized in traditional reference content. Biography and Genealogy Master Index's count of biographical index citations related to Native American persons has increased to more than 50,000, drawn from more than 200 historical and biographical sources, such as:
A to Z Native American Women
Jamestown People to 1800: Landowners, Public Officials, Minorities, and Native Leaders
The New Encyclopedia of the American West
A Biobibliography of Native American Writers, 1772–1924
Biographical Dictionary of American Indian History to 1900
Participants in the Battle of Little Big Horn, 2nd edition
The Role of Native Americans in Military Engagements from the 17th to the 19th Century
Encyclopedia of Native American Artists
The Encyclopedia of Native American Religions
Historical Dictionary of Native American Movements
Native American Literatures: An Encyclopedia of Works, Characters, Authors, and Themes
Native American Women: A Biographical Dictionary
Native Americans in Sports
Biography and Genealogy Master Index's Native American index citations include historically recognizable names, such as Squanto (also known as Tisquantum) (1585–1622), a member of the Patuxet band of the Wampanoag tribe, who served as a guide and interpreter for the residents of the Plymouth Colony, helping them to survive their first months in the settlement, and Geronimo (1829–1909), warrior and medicine man of the Bedonkohe band of the Ndendahe Apache.
Sources have been added that index Native American civil rights leaders and activists John Trudell (1946–2015) and Richard Oakes (1942–); track and field star and professional baseball and football player Jim Thorpe (Native American names: Wa-tho-huck or Bright Path) (1888–1953); tribal leader and Cherokee chief Wilma P. Mankiller (1945–2010), the first woman to lead a Native American tribe; contemporary Native American author and U.S. poet laureate Joy Harjo (1951–); and novelist, literary critic, and professor Paula Gunn Allen (1939–2008).
Thousands of additional Biography and Genealogy Master Index index citations have been added related to Native Americans in all areas of human endeavor: physicians, spiritual leaders and practitioners, engineers, educators, artists, government officials, lawyers, military leaders, community organizers—as well as mostly unknown Native Americans, such as the more than 1,000 individuals who fought at the battle of Bull Run in 1867.
In addition to its Native American content, Biography and Genealogy Master Index's simple user interface allows users to quickly locate biography content, including primary and variant names; birth and death years; and index citations for more than 6 million people, both living and deceased, from over 2,000 years of human history. With more than 22 million total index citations, the Biography and Genealogy Master Index is the most comprehensive, electronically searchable index of its kind.
The Biography and Genealogy Master Index database is continuously expanding, with more than 100,000 new and updated records added annually, pointing to over 7,600 sources, including biographical dictionaries; literary criticisms; historical and subject-specific encyclopedias; who's who titles; genealogical, government, and historical publications; as well as many other newly published and newly discovered sources.
Biography and Genealogy Master Index is the most comprehensive biographical citation resource for public and academic library patrons, researchers, scholars, and students who wish to locate biographical or genealogical information on individual persons. It's unquestionably the best place to begin your search for biographical information on authors, actors and musicians, political figures, historical figures, contemporaries, religious leaders, and world notables—as well as for genealogical sources related to individual persons in family trees.
For more information on the Biography and Genealogy Master Index or to set up a trial, please contact your Gale sales rep.
---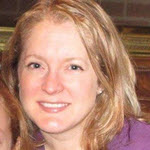 Meet the Author
Tara Atterberry has been with Gale for 27 years and manages biography and genealogy content. She enjoys creating resources to assist others in their historical and biographical research.