4

min read
| By Traci Cothran |
Graphic novels have gotten a bad rap—dismissed as being too simplistic, "not real books," along with other misconceptions. The truth is, today's graphic novels require students to use critical-thinking skills, as they're challenged to read in a nonlinear fashion: They must decode literary devices and themes; understand symbolism, inference, foreshadowing, and prose; and understand characters via their visual presentations. Students are used to visual literacy from websites, interactive games, and apps—and graphic novels build on that to provide them with tools they can then employ on narrative texts. Did I mention high student engagement and cross-curricular use?
But you know all this—you're a librarian! I'm preaching to the choir! So I'll stop now and get to the point: For the first time ever, we've released a volume in our For Students series dedicated to graphic novels! Novels for Students, volume 64, covers 14 awesome graphic novels—from the civil rights movement to Batman to Sandman to the Boxer Rebellion to the Holocaust to the history of Latinos in the United States—an impressive showing!
And this eBook is chock-full of what you've come to expect from For Students, including the character and plot summaries, criticism, historical context, and sidebars such as Critical Thinking Questions (that you can do virtually!), which can all be easily sent to your class from your computer.
I recently spoke with Audrey Wilson-Youngblood, librarian at Keller ISD schools in Texas, who notes that her teachers use graphic novels in their memoir class, and they work with students to understand visual literacy and how the illustrations are used to impact and interpret the story. Engagement by students is key here too!
We're thrilled to have this eBook available, and know it'll aid in students' comprehension and help teachers as they instruct in person or via virtual classrooms.
Novels for Students, volume 64 is available in print and eBook format on Gale eBooks.
Check out a few other recent additions to our For Students series:
---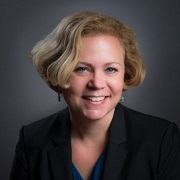 Meet the Author
Traci Cothran is the director of Gale's K12 content team as well as a history buff, so she can often be found watching videos from the early 1900s in Gale In Context: World History.


Trava Mista Cano Alto