3

min read
Canada has been in the United States news more than usual recently, with the visit of Justin Trudeau in early February, the proposed resumption of construction on the Keystone Pipeline, and news that some immigrants residing in the United States are now fleeing to Canada. In many parts of the United States, Canada may not normally be front of mind. Not so for residents of the Detroit area, where I grew up and still live. For us, Canada is a close neighbor, geographically closer than any other U.S. state, and in some ways, culturally closer than other areas of the United States.
Detroit area residents regularly head over to Windsor, Canada for a meal or other outing or as a shortcut to New York and other Eastern states. We know what curling is, often carry Canadian currency in our wallets, and either have or know people with French Canadian roots. Some of us even have a slight Canadian accent.
If you don't live near this friendly giant of a neighbor but would like to learn more, just head on over to Canada In Context, where you can immerse yourself in all things Canadian. In February, we shine a spotlight on:
Ellen Page – Ellen Page made her screen debut at ten and a decade later was nominated for an Academy Award for her portrayal of a pregnant teen in the film "Juno."
Québec City – Québec City is the capital of Québec, Canada's predominantly French-speaking province. It is one of the oldest cities on the continent.
Curling – In winter, curling is a popular pastime for many Canadians. Canada has more curlers than any other nation in the world. It takes place from October to March.
National Flag of Canada Day – National Flag of Canada Day is observed on February 15. On this date in 1965 the national flag was raised for the first time on Parliament Hill.
We've also recently updated information on Renewable Energy, famous Canadian runner and humanitarian Terry Fox, 19th century political leader and rebel Louis Riel, and the WWII battle fought by Canadians at Vimy Ridge. New topic pages feature Canadian perspectives on World War II, Drug Abuse and Residential Schools.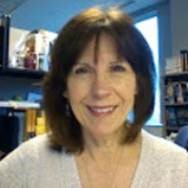 About the Author
When Debra, a 30-year veteran of the publishing industry, is not working or reading, she can be found gardening, running, swimming, or pursuing the lifelong learning that is at the tip of her fingers via Gale databases.
Mens Flynit Trainers