2

min read
| By Traci Cothran |
This past year has given us numerous examples of the power of words—both to inform and to mislead, to document real events and issues and to create fake news.  We here at Gale appreciate and respect the power of words and their ability to educate, entertain, and enable people to live their lives to the fullest.  So we love celebrating Banned Books Week—now in its 30th year—which shines a light on censorship attempts and encourages everyone to use their words to protect our freedom to read what we choose.
Resources abound for this national effort running September 24-30, including:
http://www.bannedbooksweek.org/ – There are easy-to-find resources for Librarians, Teachers, Kids, Students, and others.  Information about frequently challenged books lives here, along with historic First Amendment court cases, and much more.
https://www.youtube.com/user/BannedBooksWeek  Want to get inspired?  Check out videos from Banned Book-a-Thon and Virtual Read-Out participants, as well as those from authors Dave Pilkey and Judy Blume.
http://www.ala.org/advocacy/bbooks/bannedbooksweek/ideasandresources/freedownloads  The  American Library Association offers free promotional materials, including social media banners, infographics, coloring sheets, posters, gifs, and audio PSAs – all of which can be used by you!
Perhaps you're not a librarian or teacher, and you're wondering what one person can do?  Per https://www.ila.org/content/documents/2016banned.pdf you can:
Stay Informed
Challenge Censorship
Support Your Local Schools and Libraries
And there are other ways to get involved, too: Follow Banned Books Week on Facebook.  Buy and read a frequently banned book.  Make a donation to your local library. Tweet your support for Banned Books Week or join the Rebel Reader Twitter Tournament.  Tell your favorite authors how much their words mean to you.  Print out and give out Banned Books Week bookmarks. Throw a Banned Books Week party!
Ideas abound, as does great, diverse reading, so be creative and have fun as we celebrate Banned Books Week.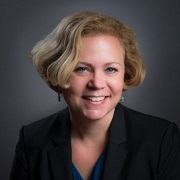 About the Author
Traci Cothran is a manager in Gale's Database Program and a history buff, so she can often be found watching videos from the early 1900s in Gale's World History In Context.  


nike fashion