5

min read
It's difficult to overstate what an amazing athlete Claressa Shields is. Based on her accomplishments, she should be a household name. But many people haven't heard of her because women's boxing doesn't get the recognition and respect it deserves, either inside or outside of the ring.
So, let's get acquainted with Shields:
She won her first Olympic Gold Medal at the age of 17 as a middleweight – the first American woman to win boxing gold.
Four years later, she repeated the feat to add another Gold Medal to her cache, making her the most successful Olympic boxer in U.S. history—not the most successful woman boxer, but any boxer.
By 2019 she became the undisputed women's middleweight world champion, winning all four of the main belts: WBA, WBC, IBF, and WBO. She's the only boxer in history to do this.
At her tenth professional fight in January 2020, Shields "defeated Ivana Habazin to claim two world titles at light middleweight, becoming a world champion in three different weight classes faster than any boxer in history, male or female," according to CNN's Amanda Davies and Steven Poole.
When Showtime wouldn't give her a pay-per-view (PPV) fight during the pandemic, she created her own fight night, with a card filled with women boxers.
During that night, on March 5, 2021, she beat 17-0 Marie-Eve Dicaire to become the undisputed world champion in two different weight classes—the first boxer ever in this four-belt era.
Her total record is 77-1; as a professional, 11-0.
And those are just the highlights. Impressive, right? Shields is not only tough, confident, and strong, but she's grounded, works hard, and stands up for her hometown of Flint, MI. She puts her money where her mouth is—she spoke out against sexism in boxing, then created that March PPV view event for women fighters so they'd have a chance to compete and get paid.
I watched that PPV event—it was the only all-women card in 20 years. It was, as expected, super fun—there was the theater of the event and the great match-ups. It's hard to tell if Shields has a weak spot in her game—if she does, her opponents sure can't find it. She's so fast, so strong, so agile. As thesportsman.com reported on March 6, 2021:
We should just enjoy getting to watch a female fighter who is taking the game to a whole new level. She might just be unbeatable, the best female boxer we have ever seen, and full of confidence to boot. In the build-up to this fight she said, "Muhammad Ali is first, and Claressa Shields is second. I am the greatest woman of all time, and 98 percent of men in the world can't beat me." The best in the world have an air of arrogance about them, but when you can back up the talk like she has time and time again in the ring, arrogance becomes the truth. Claressa Shields, history maker.
I've been following Shields for a while on social media—she's a fun-loving young woman, she's smart, she knows her value, and she doesn't humor those who try to downplay her achievements. She cherishes her family and true friends, she's charitable, she's overcome a lot and earned everything she's got. She's refreshing and a joy to watch, for all these empowering reasons.
So where does she go from here, at only age 26? How about MMA? She debuts on June 10 against Brittney Elkin. One reason for the move is the pay disparity for women is not as great in MMA as it is in boxing. I'm betting another reason is simply for the challenge. Either way, my money's on Shields.
Want to know more? Check out Shields in Gale In Context: Biography, and watch the award-winning documentary about her, T-Rex (2015).
---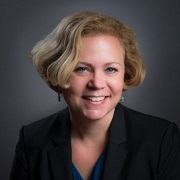 Meet the Author
Traci Cothran is the director of Gale's K12 content team as well as a history buff, so she can often be found watching videos from the early 1900s in Gale In Context: World History.


JmksportShops , Chaussures, sacs et vêtements , Livraison Gratuite | Nike Air Max Plus Red/Black Release Details – JustFreshKicks