4

min read
| By Tara Atterberry |
When I was a little girl in Rockwood, Michigan, I spent hours poring over the family photos and documents my grandmother stored in her bottom bureau drawer. I never tired of going through the old photos; handwritten family trees; and birth, marriage, and death certificates. On this side of the family, I knew where I had come from, without a doubt.
I knew that my second great-grandfather, William Ray Jacob Newton, from a letter he wrote in 1922 detailing his life, set out by wagon from Virginia to Texas in 1865, a trip that would take more than seven years and cost the lives of both William's English-born parents, leaving him to raise his four younger siblings on the journey. I knew my German fourth great-grandfather, Moses Myers, was born in Germany in 1764 and was the first settler in Johnson County, Texas, in 1851— and I even had a photo of him. I knew that one of my grandmother's cousins, Doyle Johnson, was shot and killed by Bonnie and Clyde in 1932, and that my third great-grandfather, Thomas Jefferson Myers, allegedly wrestled a mountain lion—and won.
I knew so much about my genealogy and had the documentation to prove the lore; so for many years, I assumed that everyone had a holistic picture of their family history. As an adult, when I began a thorough, concerted effort to flesh out my family tree, the task wasn't at all arduous because I had a terrific base, a great place to start—a wealth of family history information from that bottom bureau drawer.
The Passenger and Immigration Lists Index (PILI) was first published in 1981, at a time where completing family history research was a daunting task that required physical travel and phone calls and/or mail communication with record holders such as churches, courthouses, and city halls. The initial PILI print set indexed more than 200 passenger lists, covering about 500,000 persons who came to the New World between the late 1500s and mid-20th century. Since 1981, coverage has increased to more than 5 million names from more than 3,500 sources of genealogical immigration and naturalization information, including passenger lists, historical publications, naturalization records, U.S. and international government documents, scholarly journals, ship manifests, and other historical sources.
For the first time, this content is available through the Gale Directory Library(GDL) in an electronic, searchable format. GDL:PILI was created to consolidate this type of genealogical information in one place, easing users' family history research efforts and providing a comprehensive source for immigration content to the New World spanning the past 450 years. s.  
GDL:PILI allows users to search persons from more than 75 countries, who departed from more than 100 ports in Africa, Asia, Europe, South America, and the South Pacific, arriving to more than 200 different ports in the area now known as North and South America. Entries include the name of the immigrant, age, date/port of arrival or place of first mention in the New World, names and ages of family members who immigrated together, immigrant country of origin and occupation, ship name, port, and date of departure. Users are also able to export pertinent entries for further review and research.
The purchase of the 2020 Edition of GDL:PILI provides users with the 100,000 new names added for this edition, plus access to the full back file of more than 5 million names of people who immigrated to the New World between the late 1500s and mid-20th century.
GDL:PILI is a must-have product for public, academic, and special libraries; research centers; or any organization that maintains historical or genealogical collections or serves a population interested in genealogy and family history research. It's the aim of PILI to be users' bottom bureau drawer—a great place for them to begin their genealogy search.
Learn more about the Gale Directory Library >>
---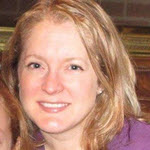 Meet the Author
Tara Atterberry has been with Gale for 25 years and manages biography and genealogy content. In her free time, she enjoys spending time with her two teenage daughters, who constantly remind her that she knows nothing; herding her three cats; scrapbooking; and researching her dead ancestors.


FASHION NEWS