2

min read
| By Traci Cothran |
In this interesting four-year study, as reported by Holly Korbey in Building Better Citizens, researchers Diana Hess and Paula McAvoy looked at the impact of political—not partisan—discussions in the classroom. They found that well-planned, thoughtful discussions led by informed teachers resulted in increased civic knowledge wherein students learned "how to discuss topics that have multiple, competing views, and practice listening and questioning." With careful preparation, they learned how to debate controversial topics—making a point, supporting your argument, making a counterpoint—giving them critical skills needed to discuss competing viewpoints.
Gale In Context: Opposing Viewpoints is a superior resource to use to prepare for these important conversations. Including topics such as human genetics, abortion, gun control, and for-profit prisons, students and teachers can access factual topic overviews along with a curated selection of differing viewpoints, news and magazine articles, statistics, videos, and more to help them foster critical thinking. For every civics student as well as those on debate teams, Opposing Viewpoints provides reference materials on some 600 topics, forging a path for students to learn, grow, and one day help shape a better society.
---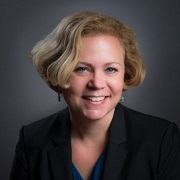 Meet the Author
Traci Cothran is the director of Gale's K12 content team as well as a history buff, so she can often be found watching videos from the early 1900s in Gale In Context: World History.


nike flyposite cleat shoes black gold sandals Premium White Ice Blue Shoes Best Price AJ7311-700 – Buy Best Price Adidas&Nike Sport Sneakers