2

min read
Posted on 9/28/15
By Traci J. Cothran
Looking for a great way to engage students, where they can research a topic of their choice and present their findings in a format (including digital!) that fits their skillset?  The National History Day competition does just that, by providing students with a broad annual theme within which they'll select their own subject; encouraging them to research, use, and document primary sources related to their chosen subject; then presenting their findings by creating an exhibit, paper, performance, website or documentary.
Preparation has begun for the 2016 competition
The National History Day competition engages students in two age groups: Junior (grades 6-8) and Senior (grades 9-12).  Projects can be submitted by individuals as well as by groups. The contest first takes place at a school level, with winners progressing to regional, state, and the national competition.
As a judge in last year's Michigan state competition, I've seen first-hand the enthusiasm it ignites in students as they bring history to life, and many of the students found our Gale products critical to their research. The project range is very broad – including Stan Lee, the cosmos, Ida B. Wells, the Prague Spring, Ryan White, Joan of Arc, the INF Treaty – and the kids are researching these topics and many more, digging into reference for interesting information.  The excitement they exhibit as they present their findings is contagious!
Why participate?
Students will develop historical perspective and a passion for their subject, they'll discover amazing treasures amidst primary and secondary sources, and they'll hone valuable college research skills.  Best of all, the contest is student driven, fostering student ownership and pride as they become experts on their selected topic.
Don't wait!
Check it out today and get your students engaged >>
Some resources students, teachers, and librarians might consider, include: American Eras: Primary Sources and U.S. History In Context.
[alert-info]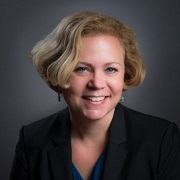 About the Author
Traci is a manager in Gale's Database Program and a history buff, so she can often be found watching videos from the early 1900s in Gale's World History In Context.
[/alert-info]
Air Jordan 1 Retro High OG "Board of Governors" White/Black-Royal Blue