7

min read
| By Tara Atterberry |
Although historians don't agree on the exact number due to the secretive nature of the activity, it's estimated that between 400 and 1,000 women served as soldiers during the American Civil War (1861–1865).1,2,3 They disguised themselves as men and served on the front lines, not out of necessity or requirement but by choice. Most documented cases of women posing as male soldiers in the Civil War occurred within the Union Army, while a smaller number of female Confederate soldiers also existed. Women are now known to have fought in all of the war's major battles: Antietam, Bull Run, Fredericksburg, Gettysburg, Shiloh, and Vicksburg.3
The reasons these women made the decision to enlist may have mirrored the reasons that men decided to fight, such as a desire for adventure, patriotism, and/or a blatant disdain for the practice of slavery.4 Financial stability was no doubt an important factor for some, as the Union Army paid recruits a $152 enlistment bonus, along with weekly pay and the possibility of a pension if military service was completed.3 The 1860s was a time in American history where women's salaries were "always at least half that of a man,"5 and women were treated as second-class citizens―unable to vote or own property and had limited educational and job opportunities.3 Finally, some women decided to fight simply to stay close to sons, husbands, or other male relatives.5
Some women were discovered when they were sent to hospitals, seeking medical treatment for injury or illness.4 However, it's amazing that most of these women went undiscovered during the war. Because a majority of the soldiers were "citizen soldiers," meaning persons from the community who joined the military but had no previous training, they were all trained together at the same time and entered the military with persisting "Victorian sentiments [that] compelled most soldiers to sleep clothed, bathe separately, and avoid public latrines."4
The social conventions of the time also assisted women in hiding their true sex. Government-issued identification wasn't required, making assuming a new identity relatively simple. The baggy uniforms allowed women to hide their bodies, and the inability to grow a beard was often attributed to their youth. In addition, with the urgent need to quickly fill the regiments with troops, physicals were relatively quick and not in-depth.3
Some women were discovered only after they were killed in battle. Of the 23,000 soldiers killed during the Battle of Antietam along Antietam Creek, Maryland, in September 1862, two were women, having fought in one of the bloodiest battle of the war.3 Most women, however, were never discovered during war time. This was the case with Sarah Emma Edmons and Jennie Hodgers.
Emma Edmonds/Private Franklin Thompson
Canadian-born Emma Edmonds escaped an abusive father, an unwanted arranged marriage, and bleak living conditions in New Brunswick in the late 1850s and moved to New England, living as a man, as job prospects were more plentiful for men than women at that time. She adopted the name Franklin Thompson and moved to Flint, Michigan, where she volunteered for the 2nd Michigan Volunteer Infantry on May 14, 1861. Edmonds's sympathies were with both her adopted homeland and the Union, as she "opposed the practice [of slavery] on moral grounds."2
Edmonds served many different roles during the war. She was first a mail carrier and then trained as a battlefield nurse, tending to the wounded at the first battle of Bull Run in July 1861.2 During the battle of Williamsburg in May 1862, she fought alongside other troops and also acted as a stretcher bearer, "ferrying the wounded from the field hour after hour in the pouring rain."6 She continued in alternating roles as mail carrier, orderly, and battlefield nurse for the duration of the war.
In Context: Biography Emma Edmonds
In 1864, Edmonds published her memoir Nurse and Spy in the Union Army, in which she detailed her work as a spy behind Confederate enemy lines,2,6 the profits of which were donated to various soldiers' aid groups. While there's no doubt of her commitment to the Union and the cause, historians believe that Edmonds may have exaggerated her adventures as a spy.2
Edmonds contracted malaria in 1864 and disappeared rather than seek medical attention. As a result, she was charged with desertion. She married in 1867, bore three children, and resumed her life as a woman. In 1876 at a reunion of the 2nd Michigan Volunteer Infantry, her fellow troops helped to clear the desertion charge from her military record. "Franklin Thompson" was awarded a military pension in 1884.3 She was reportedly the first woman given an U.S. military pension and the first woman member of the Union Army veterans' group, the Grand Army of the Republic.2 She died in 1898 and was later reburied with military honors at Washington Cemetery in Houston, Texas.6
Jennie Hodgers/Albert Cashier
Jennie Hodgers was born in County Louth, Ireland, in 1843. After immigrating to American and settling in Illinois, Hodgers enlisted in the 95th Illinois Infantry in 1862, at 19 years of age, adopting the alias of Albert Cashier. She kept to herself, was the shortest soldier in the regiment, and was considered a "good soldier."1 She served for more than three years, fighting in more than 40 battles and traveling almost 10,000 miles.5
In Context: Biography Jennie Hodgers
After the war, Cashier continued to live as a man, moved back to Illinois, and worked as a handyman. In 1911, Cashier was in an automobile accident and, while hospitalized and recovering from her injuries, it was discovered for the first time that she was biologically a woman. Cashier passed away in 1915 and was given a funeral with full military honors.5 Her headstone reads "Albert D J Cashier, Co. G 95 ILL. Inf. Born Jennie Hodgers in Clogherhead, Ireland, 1843 – 1915."
Clara Barton, a nurse during the Civil War who revolutionized the acquisition, transport, and distribution of medical supplies and later went on to found the Red Cross, asserted that the war has advanced women's social position by 50 years. "The Civil War changed the nation's perception of its citizens' capabilities and catalyzed a new push for equality not only between races, but between genders as well."4
See Gale In Context: Biography for more information on these outstanding women and thousands more.
Gale In Context: Biography is built on a foundation of more than 600,000 biographical entries, covering international figures from all time periods and areas of study. Providing coverage of the most searched and studied people, Biography includes over 5,000 portal pages on contemporary and historical figures. Reference content is offered alongside videos, audio selections, images, primary sources, and magazine and journal articles from hundreds of major periodicals and newspapers. This resource is continuously updated to ensure users have access to the latest information. Contact your sales rep today.
1. American Battlefield Trust, "Albert Cashier aka Jennie Hodgers,"accessed March 9, 2023.
2."Emma Edmonds." In Encyclopedia of World Biography Online. Detroit, MI: Gale, 2022. Gale In Context: Biography (accessed March 13, 2023).
3. McCollum, Sean, "Secret warriors: female soldiers in the Civil War: eager for adventure, or to accompany their husbands, hundreds of women assumed male identities and marched into battle. (times past)," New York Times Upfront, December 13, 2002, 25+. Gale In Context: Biography (accessed March 13, 2023).
4. American Battlefield Trust, "Female Soldiers in the Civil War,"accessed March 13, 2023.
5. "THE BRAVEST (WO)MAN IN THE UNION… US Civil War soldier Albert Cashier had a secret… she was Jennie Hodgers from Co. Louth," Daily Mail [London, England], September 1, 2017, 15. Gale In Context: Biography (accessed March 13, 2023).
6. American Battlefield Trust, "Sarah Emma Edmonds," accessed March 9, 2023.
---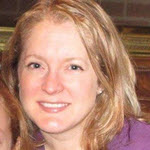 Meet the Author
Tara Atterberry has been with Gale for 27 years and manages biography and genealogy content. She enjoys creating resources to assist others in their historical and biographical research.