3

min read
| By Debra Kirby |
Mother's Day is less than a month away.  Talking with a colleague and fellow mother recently, we both made the observation that the occasion has become less about honoring our own mothers (who are no longer with us), but about our daughters. Neither of us can recall when that focus changed for us, but we both agreed that we are happy to be mothers of beautiful, accomplished, caring daughters and that we survived the often challenging and sometimes turbulent teen years.
This conversation was fresh in my mind when I volunteered to review and update the overview article for Chelsea Clinton in Gale's Biography In Context, which naturally led to thoughts of how much more challenging it would be to raise a daughter amidst the often unrelenting coverage of the presidential family. Former First Ladies Laura Bush, Hillary Clinton, and Michelle Obama all successfully raised daughters under these conditions. Here are just a few examples that would make any mother proud:
In 2009, outgoing twin first daughters Jenna and Barbara Bush wrote a charming letter to the incoming Obama girls, Sasha and Malia, with heartfelt advice about living in the White House fishbowl.  Eight years later, they wrote a second letter about adjusting to a post-White House life. [Read the article]
Chelsea Clinton's touching speech introducing her mother as the Democratic Presidential candidate at the DNC last summer is high on my list of favorite first daughter examples, but there are many more such moments and accomplishments from which to choose, including her advocacy work on behalf of the Clinton Foundation and other organizations and causes, and of course becoming a parent herself! [View all of the Chelsea Clinton resources available through Biography In Context]
Did you know that Clinton has also authored three books, including It's Your World: Get Inspired, Get Informed & Get Going!, which advises students on what they can do to impact global issues such as poverty, homelessness, food insecurity, and climate change. This will be the focus of her Closing Keynote address at the Texas Library Association, Saturday, April 22, where she will share stories about children and teenagers who have made real changes in their communities, by "unleashing their inner activist."
Stay tuned after TLA for a blog covering highlights from Chelsea Clinton's Closing Keynote!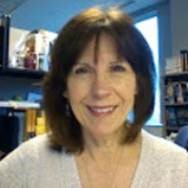 About the Author
When Debra, a 30-year veteran of the publishing industry, is not working or reading, she can be found gardening, running, swimming, or pursuing the lifelong learning that is at the tip of her fingers via Gale databases.
Nike SB Dunk Low Pro Summit White Wolf Grey AR0778-110 – Buy Best Price Adidas&Nike Sport Sneakers