3

min read
Posted on March 7, 2016
By Traci Cothran
NANCY REAGAN   (July 6, 1921 – March 6, 2016)
The eulogies are pouring in for former first lady Nancy Reagan – an actress, mother, and fierce supporter of her husband, Ronald Reagan.  As her passing happens amidst a contentious presidential race, we are reminded of a time of greater decorum in our democracy.
For those who were alive during the Reagan era, Nancy Reagan's death prompts memories of those strong GOP days – the "war on drugs," Reaganomics, the end of the Cold War, the appointment of the first female Supreme Court Justice (Sandra Day O'Connor), "Star Wars" (the Strategic Defense Initiative), Reagan's assassination attempt, the Iran-Contra Affair, and much more. Regardless of your political leanings, it's clear Ronald Reagan's presidency made a lasting impact on our country.  Standing behind "The Great Communicator" and advising him every step of the way was his charming and determined wife, Nancy, who many believe orchestrated his rise to the presidency.
Today's students aren't old enough to have this Reagan-era knowledge in their back pockets – fortunately, Gale's online resources have it covered.  What was the presidential debate like in 1980, how did Jimmy Carter and Ronald Reagan comport themselves in comparison to today's politicos, and what were the dominant issues of the time?
Starting with a thorough and up-to-date overview of Nancy Reagan's life in Biography In Context, students can easily access events that occurred in the 1980s set within historical context in US History In Context, Opposing Viewpoints In Context, Student Resources In Context, and Research In Context.  Additional content can also be found on Gale's eBook platform (GVRL) such as The Presidents, First Ladies and Vice Presidents, among many other insightful references.
Nancy Reagan's death signals the end of an era, and an important one in our nation's history for students to know. Preparations are underway for Nancy to be laid to rest alongside her husband at the Ronald Reagan Presidential Library, where she oversaw her husband's legacy for many years.
[alert-info]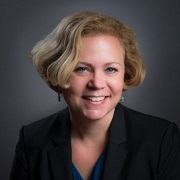 About the Author
Traci Cothran is a manager in Gale's Database Program and a history buff, so she can often be found watching videos from the early 1900s in Gale's World History In Context.  
[/alert-info]Nike Air Max 97 , Buy Best Price Adidas&Nike Sport Sneakers