6

min read
| By Tara Atterberry and Jessie Carney Smith |
As we approach the release of Who's Who among African Americans: 37th Edition, Gale advisor and dean of the library and Camille Cosby Distinguished Chair in the Humanities at Fisk University Jessie Carney Smith provides an invaluable service by developing lists of notable and upcoming African Americans from every area of human endeavor who warrant inclusion in the newest edition.  
As she has for more than three decades, Carney Smith also crafts a foreword that thoughtfully details the search for these new Who's Who among African Americans' listees and their contributions in the United States and around the world:
Researchers and writers who preserve African American history and culture scarcely find any task more rewarding. The thought of it takes us back to the classic work, Progress of a Race, with its long and defining subtitle, originally published in 1902. We marvel at the work of its authors J. L. Nichols and William H. Crogman, who boldly let the nation know who some of our African Americans were then and what they achieved. That idea persists with researchers, writers, and publishers who followed them. Our current research requires us to dig deeply and search widely to uncover at least some of the progress that our race made during the year or in recent times, yet we remain hopeful that we will enlighten our readers with new findings now recorded for prosperity. It is toward this end that Gale continues the annual publication of Who's Who among African Americans (WWAAFA), 37th edition.

Our history documents Black America's long, continuing, and notable performance in the arts. Now the media gives much attention to our performance in the arts as well as a wider range of the humanities. Craig Melvin regularly wakes us up in the morning with his appearance on NBC's Today show. We eagerly cite our leaders who are moving up in the media. These include Channing Dungey, president of ABC Entertainment Group, and N. K. Jemisin, who amassed an audience of those who love science fiction and fantasy writing. We cite singer and songwriter H.E.R. (Gabriella Sarmiento Wilson), rapper Megan Thee Stallion (Megan Jovon Ruth Pete), and country music singers Lil' Nas X and Mickey Guyton.

Movers and shakers in big industry include Alice Boler Davis, senior officer with Amazon, and Marian Rogers Crook, of equal stature with Google. In education, new African American presidents of mainstream institutions include M. Brian Blake, Georgia State University; Laurie Carter, Lawrence University; Christine Holt, chancellor, University of Arkansas Hope; and C. Andrew McGadney, Knox College. Now heading HBCUs are Vann R. Newkirk Sr., Fisk University; Vernell Bennett-Fairs, LeMoyne Owens College; George French Jr., Morehouse College; Ivy R. Taylor, Rust College; and Christine Johnson McPhail, St. Augustine University.

Leaders in politics and government illuminated the past year of progress. Those appointed to distinguished federal posts include Lloyd Austin, U.S. Secretary of Defense, and Michael S. Reagan, administrator of the Environmental Protection Agency. They broke virgin ground by becoming the first blacks to hold their posts. Others include Linda Thomas-Greenfield, ambassador to the United Nations; Raphael Warnock, religious leader and the first black elected U.S. senator from Georgia; Cori Anika Bush, our first Black female member of congress from Missouri; and LaToya Cantrell, mayor of New Orleans.

African Americans prominently demonstrated their talent in science and health. We highlight the continuing work of astrophysicist, planetary scientist, and author Neil deGrasse Tyson and Siam Haley Proctor, geoscientist and pilot in the nation's first all-civilian space flight.

Our nation remains almost addicted to sports and its achievers. Proudly we add Coco Goff, tennis star; Cynthia "Cynt" Marshall, chief executive officer of the Dallas Mavericks and first black female to hold that post for an NBA team; Meagan Martin, rock climber; Bianca Smith, professional baseball coach; and Jason Wright, president of the Washington Football Team. African Americans made their mark during the Tokyo Olympics when our male and female athletes, including Allyson Felix and Noah Lyles, won new medals. Our athletes excelled in swimming, track and field, gymnastics, and other sports. Despite this, our hearts were shattered when legendary gymnast Simone Biles endured mental challenges, added one medal to her record, and subsequently left the Olympic competition without completing her events. Before the year ended, Time magazine named her Athlete of the Year.

We lost a number of African American legends in 2021. They included internationally recognized Colin Powell, trailblazing diplomat, four-star general, first black U.S. Secretary of State, and first black chair of the Joint Chiefs of Staff. To that star, we add major league baseball player Hank Aaron, Tuskegee Airman Robert Ashley, NBA player Elgin Baylor, legendary college basketball coach John Chaney, and boxing legend "Marvelous" Marvin Hagler. Others who left us include civil rights leader Bob Moses, rapper DMX (Earl Simmons), congressional members Carrie Meek and Alcee Hastings, civil rights pioneer Gloria Richardson, and iconic filmmaker and playwright Melvin Van Peebles. We also lost evangelist K. C. Price; actress Cicely Tyson; actor and theater company cofounder Douglas Turner Ward; cofounder of The Supremes, Mary Wilson; and former HBCU president Frederick S. Humphries Sr. Closing out the year was writer and educator Bell Hooks.

Inaugural poet Amanda Gorham challenges us in her poem "The Hill We Climb," which she read at the inauguration of President Joseph Biden. We should "leave behind a country better than the one we were left," she said. Clearly, some of our entrants in WWAAFA already worked successfully in that direction. Others heard her call and responded through their scientific experiments, teachings, music, writings, creativity, and leadership.
Who's Who among African Americans, 37th Edition profiles a broad range of more than 14,000 African Americans, from those widely known to those known in specific organizations and communities. It provides information that can be used in biographies, speeches, or as a good place to begin research—and can also be used to find out interesting facts not easily accessible to the general public. It includes geographical and occupational indexes for easy cross-referencing and an obituary section that recognizes listees who have recently passed away.
Who's Who among African Americans is available today in eBook or print format. Contact your Gale sales rep today.
---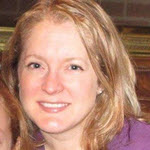 Meet the Author
Tara Atterberry has been with Gale for 27 years and manages biography and genealogy content. She has an avid personal interest in genealogy and history and enjoys assisting others in their research.


Meet the Author
Jessie Carney Smith is librarian emerita of Fisk University. Previously, Dr. Smith was dean of the library and held the title Camille Cosby Distinguished Chair in the Humanities at Fisk. A scholar and a researcher, her favorite subjects are African American themes, especially topics on women. She is a longtime Gale author, whose works include Notable Black American Women, Notable Black American Men, Powerful Black Women, and Epic Lives. While at Fisk, Dr. Smith built and preserved African American research resources, resulting in one of the nation's most distinguished special collections. Her book Originals! Black Women Breaking Barriers, published during her retirement, extends her long interest in Black women who were the first to accomplish a particular task.