4

min read
| By Traci Cothran |
There's been something of a love fest going on between Sgt. Stubby and the Gale K12 Content Team these last few months, ever since we heard word about the "Sgt. Stubby: An American Hero" movie being released this week. It's easy to understand why, of course: Stubby is an adorable dog who saved soldiers' lives and boosted troop morale on the battlefields of France during World War I.  It's fitting he gets his time on the big screen, in a wonderfully animated movie for kids.
Whenever history's brought to the big screen, it's a great opportunity to use critical thinking skills to determine which parts of the story are true, and which ones the movie studio "took liberty with" (aka, altered or made up). It sounds like "Stubby" follows history pretty closely, but it's always worth taking a look at library reference materials to verify the facts. Several great Gale sources spring to mind for this.
Smithsonian Primary Sources in U.S. History contains a great entry on Stubby, detailing his heroism: "He was injured in a gas attack and, after recovering, became so sensitized to the smell of gas that he could provide early warnings of gas attacks. He was able to locate wounded American men on the battlefield, and even attacked and subdued a German soldier who was spying on U.S. troop locations. For that deed, Stubby was promoted to sergeant."  Today, a taxidermied Stubby resides at the Smithsonian, sporting his impressive jacket full of medals.
Take a look at the article inside Smithsonian Primary Sources in U.S. History >>
National Geographic Kids has an eBook full of Stubby facts, called Stubby: The War Dog.  Stubby's story is told here, complete with great historical photos as well as Research Notes, a timeline, and Resource Guide.  How'd Stubby meet up with his soldier friend, Robert Conroy? Who made Stubby's first uniform?  These answers, along with other important context, are provided in this 78-page eBook.
Enjoy the eBook, Stubby: The War Dog, from National Geographic Kids >>
Kids InfoBits also has several articles about Stubby, geared for kids in grades K-5.  From these we learn that Stubby was quite the celebrity after the war, appearing in parades and meeting three US presidents.  He also inspired the K-9 program that was put in place for World War II.
Check out one of several articles about Stubby, Stubby—four-legged WWI hero, inside Kid InfoBits >>
Does Stubby pique your interest to know more?  Then take a look at our GVRL title Animals in the Military: From Hannibal's Elephants to the Dolphins of the U.S. Navy by John M. Kistler to learn about other animals' contributions to war efforts.
http://www.stubbymovie.com also has related coloring pages for kids, along with a really neat Educational Guide and Activity pack, sure to delight educators, librarians, and parents.  Check it out!
So what are you waiting for?  Join the Stubby fan club!  The theaters are calling, the popcorn is ready, and we're willing to bet "Sgt. Stubby: An American Hero" is a great family film that's fun and educational.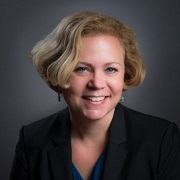 Meet the Author
Traci Cothran is a manager in Gale's Database Program and a history buff, so she can often be found watching videos from the early 1900s in Gale's World History In Context.  


Nike Total Air Foamposite Max 2020 Retro Colorways + Release Dates