3

min read
With more than 22 million citations, the Biography and Genealogy Master Index (BGMI) is the most comprehensive electronically searchable index of its kind. Available on the Gale Directory Library platform, BGMI's simple user interface allows users to quickly locate biography content, including primary and variant names, birth, and death years, and index citations for over 6 million people, both living and deceased, from more than 2,000 years of human history, across the world and areas of human endeavor.
The BGMI database is continuously expanding, with more than 100,000 new and updated records added annually, pointing to over 7,600 sources, including biographical dictionaries; literary criticisms; historical and subject-specific encyclopedias; Who's Who titles; genealogical, government, and historical publications; as well as many other newly published and newly discovered sources.
In support of Gale's Diversity, Equity, and Inclusion initiative, BGMI has recently added more than 30,000 citations related to ethnic groups that have been historically underrepresented in publishing. Sources have been added that index African American civil rights leaders, social activists, and religious leaders; World War I–era physicians and U.S. physicians of African ancestry in practice before 1900; African American architects and engineers; African American soldiers who served in the Civil War; and Black U.S. military leaders throughout time, including those who have received the Medal of Honor.
For example, a BGMI search of recently deceased U.S. General Colin Powell produces basic name and birth and death information along with over 200 primary sources a user can consult outside of BGMI for more extensive biographical information.
Women are also highly represented in the BGMI's new content, with thousands of notable American women, such as female patriots of the American Revolution and women doctors who were practicing medicine in the United States before the Civil War. Contemporary notable Native American women are now indexed as well, along with other Native Americans of historical significance.
Finally, this BGMI database refresh includes new sources related to Asian, Pacific Island, and early Colonial American Jewish communities.
BGMI is the most comprehensive biographical citation resource for public and academic library patrons, researchers, scholars, and students who wish to locate biographical or genealogical information on individual persons. BGMI is unquestionably the best place to begin your search for biographical information on authors, actors and musicians, political figures, historical figures, contemporaries, religious leaders, and world notables, as well as for genealogical sources related to individual persons in family trees.
BGMI allows users to quickly determine where to find biographical material on people from all time periods, geographic locations, and fields of endeavor. It indexes current, easily accessible reference sources as well as important retrospective works that cover individuals from every field of activity and from all areas of the world.
Contact your Gale sales rep for more information or to set up a trial of the Biography and Genealogy Master Index.
---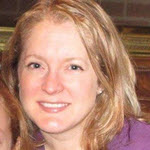 Meet the Author
Tara Atterberry has been with Gale for 27 years and manages biography and genealogy content. She has an avid personal interest in genealogy and history and enjoys assisting others in their research.