5

min read
| By Tara Atterberry |
For more than 50 years, there was a chest at the end of my grandparents' bed that contained family documents my grandmother had gathered through the decades: birth, marriage, and death records; family photos from the late nineteenth and early twentieth centuries; baptismal certificates; handwritten family trees; newspaper clippings and letters written to her by her parents and grandparents. As a child, I would sit on the floor pouring over these documents for hours, fascinated by the previous generations housed in the chest.
I knew that my second-great-grandfather, W. R. J. Newton, traveled by wagon from Virginia, arriving in Texas in 1867, a two-year trip that resulted in the deaths of his English-born parents and made him the sole caretaker of his five younger sisters. My third-great-grandfather, Samuel Houston Myers, was of German origin and became the first settler in Johnston County, Texas, in 1861, where remnants of his home still stand today. My grandmother's cousin, Doyle Johnson, was shot and killed by Bonnie and Clyde in Temple, Texas, in 1932. My grandfather's French Canadian ancestors had settled near our home in southeastern Michigan nearly 200 years ago.
I had such a wealth of information that, as an adult, when genealogy records became readily accessible online, it was relatively simple for me to use the content I already had to build a detailed family tree.
For many though, family information passed down through generations isn't available, and the thought of starting a genealogy search is daunting. With so many resources available, a novice genealogist may not know where—or how—to begin. With this in mind, the Passenger and Immigration Lists Index, available on the Gale Directory Library platform, was designed specifically for those new to genealogy research.
The Passenger and Immigration Lists Index focuses on a specific type of genealogical information—immigration- and naturalization-focused content on those persons who immigrated to the geographic area now known as North America between the late 1500s and the mid-twentieth century. The index allows users to search 5 million persons from more than 180 countries, who arrived through more than 200 ports in America, Canada, and South America.
The Passenger and Immigration Lists Index employ a simple interface, allowing users to start their search with as little as an ancestor's name. If more information on that ancestor is known, such as immigration year, age at immigration, port of entry in North America, etc., those data elements can be easily added to narrow the search.
Passenger and Immigration Lists Index entries are presented in a clear fashion, providing users additional data points that can help determine if the result is their ancestor. Researchers can uncover such details as the immigrant country of origin, immigration occupation, ship names, and the port and date of departure.
Offering details such as name and age of immigrant, year and place of arrival, and family members who arrived with the entrant, the Passenger and Immigration Lists Index makes an excellent addition to any genealogy and family-history research collection.
In addition to a one-step electronic search, the Passenger and Immigration Lists Index allow content to be exported for future research and review. Content can be sent by email, saved to OneDrive, or saved locally onto a removable device, such as a flash drive. When access to a printer is available, users can also print the index's content and take a hard copy with them.
The Passenger and Immigration Lists Index is an electronic index that includes academic citations detailing the original immigration data source for more than 5,000 historical sources, such as naturalization records, ship manifests, census records, local history records, historical journals, and publications, and other immigration-related historical documents.
The Passenger and Immigration Lists Index is updated semiannually with new and updated content, providing a source that is continually changing. For example, more than 246,000 new and updated entries were added in May 2022 and are now available for review. These updated entries include those from more than 20 countries, such as Grenada, Siberia, Spain, Denmark, and Austria, and detail those who arrived in North America between 1615 and 1946.
The Passenger and Immigration Lists Index is an ideal resource for anyone starting their genealogy search and is a must-have product for public, academic, and special libraries; research centers; or any organization that maintains historical or genealogical collections or serves a population interested in genealogy and family history research.
Start your genealogy search with the Passenger and Immigration Lists Index. For a quick overview, reference the One-sheet. Contact your Gale sales rep today to request a trial of the index on Gale Directory Library. https://www.gale.com/databases/trials
---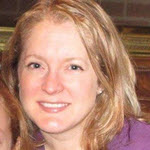 Meet the Author
Tara Atterberry has been with Gale for 27 years and manages biography and genealogy content. She has an avid personal interest in genealogy and history and enjoys assisting others in their research.