3

min read
| By Tara Atterberry and Jessie Carney Smith |
Black History Month is a tribute to the achievements of generations of African Americans throughout U.S. history. In celebration of this observance, we are honored to announce the upcoming release of Who's Who Among African Americans: 38th Edition. Available in March 2023, this title recognizes notable African Americans in the military, U.S. government, education, business, science and medicine, journalism and broadcasting, sports, poetry, literature, and entertainment.
The new Who's Who Among African Americans listees are curated in celebration of their unique contributions to society. The collection profiles a broad range of more than 15,000 African Americans, from famous persons who are household names to those known only in specific organizations and communities.

The content in Who's Who Among African Americans: 38th Edition is valuable for biographies, speeches, or as an impetus for research—and the title includes many interesting facts that are not easily accessible to the general public.

Who's Who Among African Americans also includes geographical and occupational indexes for easy cross-referencing and an obituary section that recognizes listees who have recently passed away.

Interested to learn more about Who's Who Among African Americans? Enjoy the following excerpt from the foreword of the upcoming 38th edition written by Jessie Carney Smith, PhD., Librarian Emerita at Fisk University, which illustrates the approach to developing this collection of African American history:
Challenged by evolving events throughout the nation, African Americans search for ways to deal with political agendas, homeland security, diversity, social media, economic conditions, threats of war, the U.S. Supreme Court, the lingering COVID pandemic, cultural developments, and other issues and entities. Gale attentively observes the work of African Americans who have accomplished and who may continue to achieve in these and other areas.

The aim is to bring to readers and researchers some of the progress of the race. Together we list and publish these glorious, interesting, compelling, inspirational, and sometimes surprising results in the well-known Who's Who among African Americans (WWAFA). This has been the focus of the work beginning with the inaugural edition published in the final quarter of the twentieth century. Its survival attests to the importance of and need for the work.

Now in its 38th edition, we give our readers a bird's-eye view of African American history. As long as educators, scholars, administrators, musicians, writers, and other accomplished African Americans continue to achieve, our work will remain unfinished.
Who's Who Among African Americans: 38th Edition will be available in eBook or print format on March 24, 2023. Contact your Gale representative today for more information.
---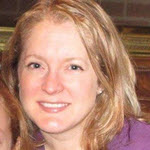 Meet the Author
Tara Atterberry has been with Gale for 27 years and manages biography and genealogy content. She enjoys creating resources to assist others in their historical and biographical research.


Meet the Author
Jessie Carney Smith is librarian emerita of Fisk University. Previously, Dr. Smith was dean of the library and held the title Camille Cosby Distinguished Chair in the Humanities at Fisk. A scholar and a researcher, her favorite subjects are African American themes, especially topics on women. She is a longtime Gale author, whose works include Notable Black American Women, Notable Black American Men, Powerful Black Women, and Epic Lives. While at Fisk, Dr. Smith built and preserved African American research resources, resulting in one of the nation's most distinguished special collections. Her book Originals! Black Women Breaking Barriers, published during her retirement, extends her long interest in Black women who were the first to accomplish a particular task.