4

min read
By Traci Cothran
Gene Wilder's passing is hard to accept, as he's forever etched in minds playing Willy Wonka, complete with top hat and bushy eyebrows.  Or perhaps you best remember him with his mustache and frizzy hair in "Young Frankenstein," in cowboy boots as the Waco Kid in "Blazing Saddles," or as the nervous Leo Bloom with his blue blanket in "The Producers."  They're all amazing performances, but since Wonka is my personal favorite, and Roald Dahl a beloved writer, I took a look through our Gale collections to find some Wonka-related things about which to reminisce – here are just a few of them:
Did you know there was a Smell-o-Vision showing of Willy Wonka and the Chocolate Factory at the Boston Children's Museum in 2007, where fans "forcibly waft[ed] the smells of blueberry pie and banana tapi(ph) over the audience, as well as the scents of dirt, grass and sushi"?  WOW, OH WOW.
Watching 'Willy Wonka' in Smell-O-Vision from NPR in Science In Context
Have you noticed that the film seems to change over time when you watch it?  In 'Willy Wonka': Way, way weirder 45 years later, USA Today's Chris Heady writes: "On its surface, it's a goofy lark about children's fascination with candy. At least that's how I interpreted it when I was 8. But what I found as a 23-year-old is that it's a chocolate bar of a children's movie with the nougat filling of a horror flick. Which is actually kind of brilliant."  Indeed.  From Opposing Viewpoints In Context.
Surely you compared and contrasted the Johnny Depp-Wonka and the Gene Wilder-Wonka, right?  NPR caught up with the actor who played Charlie in the original, Peter Ostrum. Ostrum recalls shooting the scene on the Wonkamobile with all the foam flying about. It was difficult to shoot, but "Gene particularly had a fun time with that scene." Since you're wondering, Peter never made another film, choosing a career as a veterinarian in upstate New York.
Profile: New "Charlie and the Chocolate Factory" film and how it compares to the 1971 version, "Willy Wonka & the Chocolate Factory" from NPR in Student Resources In Context.
In a rather intimate interview by CNN's Sandra Gonzalez with Gene Wilder, Gene Wilder and Gilda Radner: A love story, reveals how smitten this comedy duo was upon meeting during the filming of "Hanky Panky."  As Radner remembered (from her book), "My heart fluttered — I was hooked. It felt like my life went from black and white to Technicolor."  From Student Resources In Context.
We cannot forget author Roald Dahl as part of this post – NPR's interview with his daughter, Lucy, has several points of intrigue:
Dahl disliked writing screenplays, but did so for the money, penning for film "Chitty Chitty Bang Bang" and Ian Fleming's "You Only Live Twice."
Dahl wrote in a hut, which is now on display in the Roald Dahl Museum, outside London.
James and the Giant Peach came to life first as a bedtime story Dahl told his children.
Roald Dahl Wanted His Magical 'Matilda' To Keep Books Alive from U.S. History In Context.
There's much more in-depth information about Dahl in the Roald Dahl ebook by Mark I. West from Twayne's English Authors Series.  Among many facts, I learned that Dahl's first job was working for Shell Oil in Africa, and he survived a plane crash while in the RAF … and that's just the beginning.
Roald Dahl, 1992 from Gale eBooks on GVRL.
Did you know the US will be celebrating the first Roald Dahl month this September, as his birth 100 years ago is commemorated?
Need more? Charlie and the Chocolate Factory hits Broadway in 2017.  There are big shoes to fill, but the show will undoubtedly be entertaining.
Christian Borle to star in Broadway's 'Charlie and the Chocolate Factory' from Research In Context.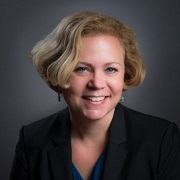 About the Author
Traci Cothran is a manager in Gale's Database Program and a history buff, so she can often be found watching videos from the early 1900s in Gale's World History In Context.  
Air Jordan 1 Mid "Pink Shadow" Coming Soon