3

min read
Posted on January 8, 2015
There's an abundance of historical riches out there, but sometimes you have to know where to look to find the pot of educational gold.  During Black History Month, get high school and undergraduate students to delve a bit deeper and uncover these influential and amazing people who changed lives and generations.  Get the facts from Gale's In Context database products, relate them to curriculum topics, then follow up with the other multimedia suggested to engage students further.
Civil Rights Movement, US Government, Graphic Novels = John R. Lewis.  This Georgia congressman, serving for 29 years, leads a fascinating life.  Son of a sharecropper, Lewis became one of the six leaders of the Civil Rights Movement, served as SNCC chairman, and was one of the original Freedom Riders — all before he was thirty years old. There's SO much more to discover about this icon, including his publication of two student-friendly graphic novels covering the 1965 Selma-Montgomery March, entitled March: Book One and Book Two.
Sources: Biography In Context, Student Resources In Context.  See also Books and Authors.
Harlem Renaissance, New Deal/WPA, Black Towns (Eatonville, FL) = Zora Neale Hurston.  Who was this writer plucked from obscurity by Alice Walker?  Hurston was bold and fearless, independent as few women – particularly African-American women – were in the early 20th Century.  She was a brilliant writer; she was charismatic as well as difficult, and her life was exciting and tumultuous.  See if you can keep up with her life; then read her novel Their Eyes Were Watching God, and watch the riveting documentary, The Life and Times of Zora Neale Hurston.
Sources: US History In Context, Biography In Context, LitFinder, Literature Resource Center.
Apartheid, Soweto Uprising of 1976, Black Consciousness Movement = Steven Biko.  Students are likely familiar with Nelson Mandela, but what about Steven Biko?  Learn how Biko railed against legislated racism and inspired others to protest the same, and how his life was tragically cut short. Then listen to Peter Gabriel's haunting protest song, "Biko," read Donald Woods important biography entitled Biko, or watch the movie Cry Freedom, based on Biko's life.
Sources: World History In Context, Biography In Context, Student Resources In Context.
Check out these addtional titles, all available on Gale's award-winning GVRL platform, to expand your studies for Black History Month even further.
Chances are, once students start looking, they'll find themselves inspired to learn more!
[alert-info]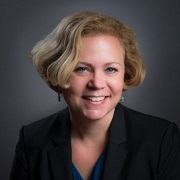 About the Author
Traci Cothran is a manager in Gale's Database Program and a history buff, so she can often be found watching videos from the early 1900s in Gale's World History In Context.  
[/alert-info]Air Jordan 1 Mid Bred Gym Red/Black-White For Sale