2

min read
DK (formerly Dorling Kindersley) is the choice of librarians, parents, children and general readers worldwide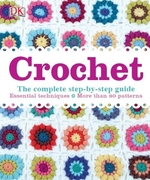 . From animal facts to travel guides to gardening, DK is renowned for its distinctive, highly visual books that educate and entertain.
Currently available titles like The Science Book, Crochet,  and Small Space Garden Ideas  appeal to people of all ages and offer ideal summer reading or summer researching of activities.
For travelers, DK offers Eyewitness Travel Guides, Rough Guides, and Top 10 Guides that take readers from New Orleans to Sri Lanka and back.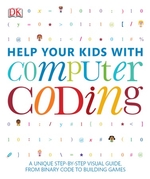 Kids can go on DK Adventures with Star Wars or the Ballet Academy. New parents can learn how to feed their babies day-by-day, while parents of tweens and teens can help their kids with Computer Coding. DK covers a lot of ground!
Each book is digitally recast using the print volume's original artwork. Accessing pages is easy, and the results are a visual treat.
Readers can enjoy large, full-color photos and illustrations.
They can view a PDF version of the original page layout, getting a "book look" online. PDFs of articles of interest can also be saved by the user to access later on their computer or mobile device.
Readers can even "jump" directly to the artwork through a separate listing of illustrations accompanying each volume.
DK eBooks are available on GVRL, a mobile-optimized platform. GVRL encourages exploration through InterLink, which delivers hyperlinked information in the context of what the user is already reading. Plus, there are no checkouts or holds. Every eBook is available to all your library users at any time. Discover more platform benefits.
There's no time like NOW to add DK eBooks to your collection; they're 30% off through June 30, 2015. Trial youth eBooks or  eBooks for adults based on various interests or, contact your Inside eBook Education Sales Consultant today.Wholesale Cheap Nike, Jordans, Adidas, Air Max Shoes China Sale Online