3

min read
| By Traci Cothran |
It might be corny to say we act like it's Teacher Appreciation Week EVERY week here at Gale, but I'm saying it anyway: WE LOVE TEACHERS, LIBRARIANS, AND ALL EDUCATORS!
OK, so we don't have a Chipotle deal to give you (though Chipotle is offering special deals to teachers with ID after 3 pm on Tuesday, May 7), but we believe the fact-based content we provide via eBooks, databases, and archives is a year-round benefit to learners and those that educate them, and we strive every day to make these resources the best they can be for use in the library and classroom.
I was recently inspired to give back to our teachers by funding a classroom request on DonorsChoose.org.  I selected a class in Flint, MI, a town that's been hard hit in the last few decades by diminishing factory jobs, and it's also been in national news these past few years due to the terrible water crisis. A teacher wanted to give her kids "Reading Book Boats"—plastic tubs (with the lids removed) that young kids can snuggle into with a pillow to do their reading.  I hadn't heard of these before, but decided if it advanced the students' love of reading, I was all for it.  Just yesterday I received pictures from the teacher of her class in the boats—so adorable!  The teacher surprised her kids with the boats, and the students are so thrilled with them that they have doubled their "reading endurance" (aka reading time) by using them. How cool is that?
There are so many ways everyone can give back during Teacher Appreciation Week – a heartfelt, simple "thank you," attending school board meetings, supporting your local library, or even helping fund a project on DonorsChoose.  Do something this week to show your appreciation—I'm betting it'll warm your own heart as well as others'.
To all the hard-working educators out there, please know that we applaud you for your continuous efforts to make sure our kids are learning, thinking critically, and becoming good citizens. THANK YOU!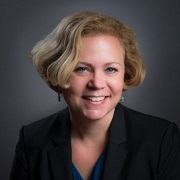 Meet the Author
Traci Cothran is a manager in Gale's Database Program and a history buff, so she can often be found watching videos from the early 1900s in Gale's World History In Context.  


jordan Release Dates