4

min read
| By Traci Cothran |
John Lewis's influence was larger than life, and it would take more than a blog post to sum up what he and his relentless work for equality means to our country. Among his many accomplishments, he is forever linked to the Voting Rights Act of 1965—the landmark legislation that prohibited the myriad types of voter suppression used to disenfranchise people, mostly Black and poor citizens. This act was effectively gutted by the Supreme Court ruling in 2013 in Shelby County v. Holder, which allowed states and local governments to make changes to voting rules without federal oversight. As a result, we're seeing similar voter suppression tactics today that were used over 50 years ago to nullify the voices of Black people—the closing of voting sites in certain areas, resulting in people waiting up to seven hours to cast their vote; new rules that require citizens to pay all fines before being allowed to vote; formerly incarcerated people being denied suffrage; new voter ID laws; the purging of voting rolls; attempts to inhibit mail-in votes; and more. No matter one's political affiliation, these deliberate moves to disenfranchise American citizens should be abhorrent to all who believe in our country's democracy—they certainly are an affront to John Lewis's memory and all the work and sacrifices made by him and his Civil Rights Movement contemporaries to help bring the Voting Rights Act to fruition.
As librarians know well, John Lewis was a reader, a lover of libraries, and someone willing to take the time to educate those who came after him. He wrote a trilogy of graphic novels for teens about his work in the civil rights movement, called March, books 1‒3. Upon accepting the National Book Award for this work, Lewis recalled how he was denied entry into his local library as a youth because it was for "whites only," and how he had a teacher who encouraged him to read.
At a Comic-Con five years ago, Lewis dressed as he did on the Selma to Montgomery March in 1965, in a tan trench coat and with a backpack, and engaged with children there, eventually leading them on a march around the convention hall. He understood the importance of knowing a complete and accurate history so that we can understand where we are today, how we got here, and what work still needs to be done.
If you've never taken a deep dive into John Lewis's life and work, there's no better time. Watch the new documentary on his life, John Lewis: Good Trouble. Read an interview with Lewis from 1967 in Gale's Archives Unbound:
Read about voter registration and the history surrounding it in Gale In Context: Opposing Viewpoints:
Read Lewis's March books, along with our study guide, in Novels for Students: Graphic Novels, volume 64:
We owe much gratitude to John Lewis for his lifetime of standing up, sitting in, marching, and legislating for what is right for all the people of our great country. He helped us acknowledge and face our problems, and showed us how we can be better and stronger together. John Lewis leaves us with these wise words of guidance, from 2019: "When you see something that is not right, not just, not fair, you have a moral obligation to say something." 
Banner: Rep. John Lewis receiving the Presidential Medal of Freedom, in 2011.
---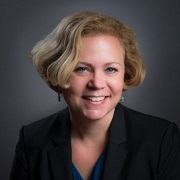 Meet the Author
Traci Cothran is the director of Gale's K12 content team as well as a history buff, so she can often be found watching videos from the early 1900s in Gale In Context: World History.


Nike React Element 87