4

min read
By Debra Kirby
When my oldest daughter, now a middle school teacher, brought home her first essay, it was on the subject of bullying. She wrote it after reading Judy Blume's Blubber for a school assignment. The essay, which I still have, provided a preview of what a kind, compassionate person and awesome teacher she would one day become. As the 10th anniversary of National Bullying Prevention Month approaches this October, I thought I'd do a little research on the subject, which was never the focus of national attention when I was a student. It's only in relatively recent years that bullying has been commonly recognized as something other than a "natural part of growing up" or rite of passage.
To learn about bullying and efforts to prevent it, there's no better place to start than with Gale databases, which feature authoritative, comprehensive information on all aspects of bullying. Students of all ages can learn more from Kids InfoBits and Research In Context (designed for K-5 through middle school students) and Student Resources In Context and Opposing Viewpoints In Context (intended for high school and beyond).
Did you know, for example, that:
Fictional works can also be effective teachers, with the ability to help readers develop a more personal, empathetic understanding of any topic. Gale's Books and Authors database is the perfect tool for finding a story on bullying that will, like Judy Blume's Blubber did for my daughter, entertain as well as instruct.  The following fictional titles are a few favorites suggested by a colleague with an enduring passion for YA literature:Wonder, R.J. Palacio
Yaqui Delgado Wants to Kick Your Ass, Meg Medina
Thirteen Reasons Why, Jay Asher
Freak Show, James St. James
Hoot, Carl Hiaasen
Stargirl, Jerry Spinelli
And of course, Blubber, Judy Blume
What books would you add to this list?
Have you ever been a victim of bullying? How did you handle it? How did the adults in your life handle it?
Have you ever stopped or helped stop a bully? Advised or comforted a victim of bullying? How successful were your efforts?
Has your awareness and understanding of bullying changed in recent years?
What impact has social media had on bullying and bullying prevention and awareness?
One area some feel is still largely unaddressed in anti-bullying discussions and efforts is sexism and sexual harassment of girls and women. Do you agree? Why do you think this is?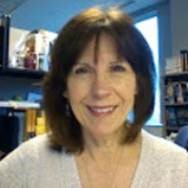 About the Author
When Debra, a 30-year veteran of the publishing industry, is not working or reading, she can be found gardening, running, swimming, or "motivating" the students attending her early morning spinning classes at the local YMCA by sharing lame puns and quiz questions.
Interested in discovering more? Request a Gale In Context and Kids InfoBits trial today!Air Jordan