3

min read
| By Traci Cothran |
The Handmaid's Tale is a new TV series on Hulu, and it's getting a lot of attention. The Guardian calls it a "timely adaptation [that] scares with dystopian dread."  USA Today dubs it "a wake-up call for women."  James Poniewozik from The New York Times says, "It is unflinching, vital and scary as hell."
If you haven't read this Margaret Atwood novel, you're probably curious to know more—so grab our GVRL ebook Novels for Students, Volume 4 for further information on The Handmaid's Tale (and other stories). In it, you'll get all the necessary information to understand the story behind the series. It contains a plot summary, character overviews, as well as an author biography. The themes of sex roles, guilt and innocence, and free will are discussed, along with the structure of the novel, and topics including international conservatism and religious fundamentalism are covered. A handy list of media adaptations includes a 1990 film starring Natasha Richardson, Faye Dunaway, Aidan Quinn and Robert Duvall; and further reading recommendations include Woman on the Edge of Time by Marge Piercy.
Wondering what the author's thinking these days? Read her words for yourself in "Margaret Atwood on What 'The Handmaid's Tale' Means in the Age of Trump" from The New York Times in Global Issues In Context. (She reveals that the original title was Offred and explains why it was changed, and she answers the question of whether the novel is a prediction.) Academic OneFile and Literature Resource Center each contain dozens of interesting reviews of the novel as well as critical essays on it.
And if The Handmaid's Tale isn't next on your To Be Read list, our Novels for Students series examines hundreds of other novels that might just fit the bill.
Thorndike Press also publishes The Handmaid's Tale in large print. Large print is proven to:
Improve letter recognition
Aid reading comprehension
Increase feelings of confidence and satisfaction when reading
See other books-turned-tv-shows (and movies)  available in large print >>
Happy Reading (and watching)!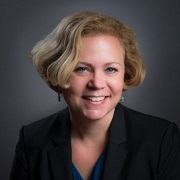 About the Author
Traci Cothran is a manager in Gale's Database Program and a history buff, so she can often be found watching videos from the early 1900s in Gale's World History In Context.  


*Banner image by Tom BluntZapatillas de running Nike – Mujer