4

min read
| By Traci Cothran |
On Rev. Dr. Martin Luther King, Jr. day this past week, I was privileged to hear Dr. Bernard Lafayette, Jr. speak at a church in downtown Detroit about the civil rights era and his last days working with MLK.  Lafayette is a long-term member of the Student Nonviolent Coordinating Committee (SNCC) and the South Christian Leadership Conference (SCLC), a Freedom Rider, assistant to King, and he helped form the Selma March. It is amazing to be able to hear directly from this "primary source" – and it piqued my interest to learn more about him.
So I searched for him in our Gale resources, including Biography In Context, U.S. History In Context, and the American Civil Liberties Union Papers, 1912-1990 – here's what I found:
Now 77 years of age, Dr. Lafayette remains dedicated to the causes of social justice and equality in voter's rights for which he's served his whole life, and his stories and the physical scars he bears from his years on this battleground are critical reminders of our history and the principles of nonviolent protest he promotes.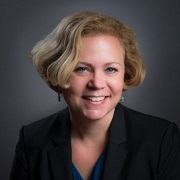 About the Author
Traci Cothran is a manager in Gale's Database Program and a history buff, so she can often be found watching videos from the early 1900s in Gale's World History In Context.