3

min read
| By Debra Kirby |
In honor of Holocaust Month, which is observed in the United States in April, I'm sharing a few of my current reads and older favorites related to World War II resistance groups and individuals. With a background like mine—a lifelong interest in World War II history, French and Polish grandparents, and a tendency toward activism—stories about WWII resistance in Europe have long attracted my interest. Below are a few of my current and longtime favorites, as well as recommendations on which Gale databases you can visit to learn more about WWII resistance.
 Recent Nonfiction Favorites:
The Resistance, 1940: An Anthology of Writings from the French Underground translated and annotated by Charles B. Potter (2016). This fascinating first person accounting of four French Resistance fighters, including national heroes Jean Moulin and Germaine Tillion, would make an excellent primary source student resource.
The Zoo Keeper's Wife by Diane Ackerman (2007) chronicles the experiences of Polish citizens Antonina and Jan Zabinski and their sheltering of Jews on the grounds of the Warsaw Zoo. A movie based on the book and starring Jessica Chastain premiered in Warsaw in early March.
See also Gale's World History In Context, where a search on World War II Resistance yields more than 800 reference articles and 366 biographies as well as primary sources, periodical articles, images, and audio and video resources.
Fiction Favorites:
Leon Uris's Mila 18 (1961) tells the story of the Jewish Resistance from within the Warsaw Ghetto, including the famous heroic month long stand-off between ill-equipped Jewish fighters and powerful German troops.
One of my favorite fiction genres is World War II espionage. Though there are many authors to recommend, my favorite remains classic spy novelist Helen MacInnes (1907-1985), who, according to Gale's Biography In Context, began her writing career when she and her husband (a scholar at the time and later a WWII British intelligence officer) visited pre-war Germany, experiencing firsthand the repressive and threatening climate under Hitler. This visit inspired the Scottish author's first novel, Above Suspicion (1941). Her next novel, Assignment in Brittany (1942) was used by the military to train Allied undercover agents. But my favorite MacInnes novel was and remains While Still We Live (1944), which so convincingly depicted the activities of the Polish Resistance that Washington officials demanded she reveal her sources.
There are so very many good books, both fiction and nonfiction about World War II, the Holocaust, and the Resistance that I could spend days listing them and still find there are many gems I've missed. What are some of your recommendations?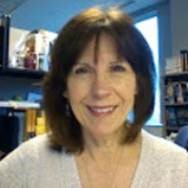 About the Author
When Debra, a 30-year veteran of the publishing industry, is not working or reading, she can be found gardening, running, swimming, or pursuing the lifelong learning that is at the tip of her fingers via Gale databases.
2020 Air Jordan 1 Retro High OG Sail Obsidian University Blue 555088-140 – Buy Best Price Adidas&Nike Sport Sneakers