4

min read
| By Traci Cothran |
When pop sensation Lizzo appeared on Saturday Night Live in December, her guitarist, Celisse Henderson (pictured at left, below), paid tribute to the late Sister Rosetta Tharpe (at right) via her guitar, outfit, and shredding.
But who was Sister Rosetta and what should we know about her? Her career as a gospel singer and the "Godmother of Rock & Roll " spanned 50 years, right up until the day she died in 1973 at the age of only 58.
"Among her achievements as a pioneer in gospel music, Tharpe attained several firsts: the first nationally known gospel singer; first gospel singer to record with a major recording company—Decca Records; first to go public with gospel by performing on the secular stage; and first to perform gospel in a theater—the Apollo Theater in New York City."
—Gale In Context: Biography
"She was one of the very first recording guitarists to incorporate heavy distortion on her tracks, and she combined gospel, blues, and early R&B; religious and secular music; and notably, black and white audiences during the days of segregation. She influenced musicians such as Elvis Presley, Chuck Berry, Johnny Cash, Bob Dylan, and Eric Clapton, and in 2018 she was inducted into the Rock & Roll Hall of Fame."
—"Celisse Henderson Honors Sister Rosetta Tharpe on SNL," by Cynthia Schemmer,SheShredsMag.com, December 27, 2019
In short, rock and roll owes its existence to Sister Rosetta, but sadly, she gets little of the credit that the men she influenced—particularly white men—enjoy. It's easy to see her impact on later musicians—watch this amazing video of her performance in Manchester, England, in 1964:
Curious for more? Check out this article from Gale OneFile, which includes this line: "A church lady who played a wicked electric guitar, she wielded her instrument with a Pentecostal passion and prowess that left jaws dropping from the gospel highway to Carnegie Hall."
"Sister Rosetta Tharpe Got Rock Rolling Long Before Elvis"
—Philadelphia Inquirer, February 26, 2007
Need more? I hope so, because there are many fascinating stories about her life. My favorite is told in this NPR audio story, a stunt for her third wedding, which features a barely known groom, paid attendance by thousands of strangers, and a rollicking show.
"The Most Elaborate Wedding Ever Staged": Rosetta Tharpe at Griffith Stadium
—NPR, September 25, 2019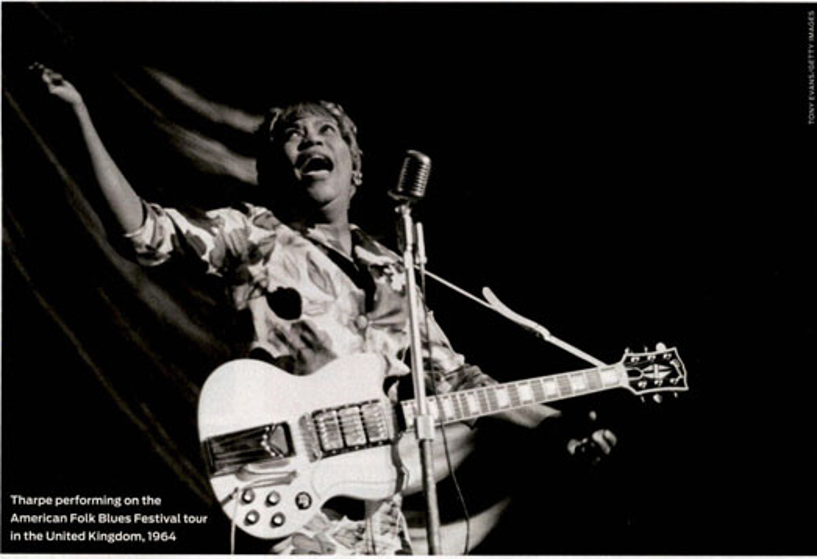 In addition to her huge musical influence, Sister Rosetta is considered by many a queer icon, and her difficult journeys as an African American artist during the Jim Crow-era 1940s‒1960s paved the way for those who followed. She was inducted into the Rock & Roll Hall of Fame in 2018.
For more info, check out our Gale In Context resources, and see if your local library has a copy of the PBS documentary on Ms. Tharpe, Sister Rosetta Tharpe: The Godmother of Rock & Roll.
---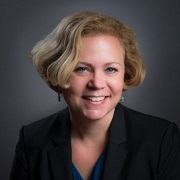 Meet the Author
Traci Cothran is the director of Gale's K12 content team as well as a history buff, so she can often be found watching videos from the early 1900s in Gale In Context: World History.


Alle Artikel