3

min read
| By Traci Cothran |
Ever heard of the Minnesota Starvation Experiment? I hadn't either, until I saw the website of student Ella Hoch Robinson, the National History Day 2018 winner in the Juniors Individual Website category. It is a fact that during WWII, 100 conscientious objectors volunteered and were chosen for this year-long study that – while ethically problematic – provided scientific data that was then used to better treat famine war victims as well as those who suffer from anorexia. It's an odd bit of history, but that's what I love about the National History Day competitions – there's always something new to learn about!
I've served as a judge at both local and statewide NHD competitions, and it's no easy gig. Students bring their whole hearts into their projects and it shows; it can be very difficult knowing some of them won't progress to the next round of the competition, despite their enthusiasm and good work. What I like about judging is not only that I always learn something, but I love seeing the engagement by students—their passion is evident, and I'm pretty sure they'd talk to you about their topic all day long, except for judging time limitations. Their enthusiasm comes from focusing on a topic they chose, delivered in a format they like (website, paper, documentary, performance, exhibit), and then presenting their project and answering questions about it.
The bibliography, factual resources, and use of primary sources are a big piece of their research and scoring, and it's great to see kids dig into and uncover great resources available today. Last year a student used Joan of Arc's letters in her project – who knew those were around and readily available?!
So it's great to work for a company that provides so many fantastic, reputable resources for everyday class work as well as National History Day project research. Here are just a few of the resources Gale has to offer:
Archives:
Indigenous Peoples: North America
Political Extremism & Radicalism in the Twentieth Century
Archives of Sexuality & Gender: LGBTQ History
Databases:
Smithsonian Primary Sources in US History
GVRL ebooks:
Space Exploration Reference Library: Primary Sources, 1st Edition
Cold War: Primary Sources, 1st Edition
Voices of the Holocaust, 1st Edition
Eyewitness To History: Malcolm X In His Own Words
Civic Participation: Working for Civil Rights: Mexican American Civil Rights Movement
Uncovering American History: A Primary Source Investigation of the Erie Canal
Protests, Riots, and Rebellions: Civil Unrest in the Modern World 3v
Daily Life in US History: Life During the Great Depression
Unfortunately, like the Minnesota Starvation Experiment, not all of history is pretty—in fact, much of it is not—but the only way to learn from the past is by remembering it and studying it.
National History Day is approaching, get the resources your students need!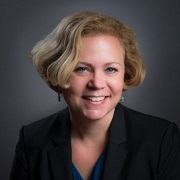 Meet the Author
Traci Cothran is a manager in Gale's Database Program and a history buff, so she can often be found watching videos from the early 1900s in Gale's World History In Context.  


Kopačky na fotbal