4

min read
| By Tara Atterberry |
When I was a high school junior, our first major writing assignment in language arts was to write a biography and literature review of a famous American author. We literally had to draw a name out of a hat. I closed my eyes and pulled out a slip of folded paper. Please be Laura Ingalls Wilder. Please be Laura Ingalls Wilder. Please. Please. I love her and Ma and Pa and Mary and baby Carrie so much—please!
I unfolded the slip of paper and peeked open one eye. Truman Capote. Truman who? What was I supposed to do with this guy? I felt flushed and jittery, not knowing where to look for information on this man of whom I had never heard. This was 1991, and there was no internet or Google or electronic access to the wide array of reference materials that today's digital native students take for granted.
There was, however, Marci Branski, our wonderful high school librarian, who introduced our class to the card catalog as well as several Gale reference titles, such as Contemporary Authors, Gale Literature Criticism, and the Biography and Genealogy Master Index—all in print format, of course, since it was 1991. These titles gave me the jump start I needed to find information on Capote and his work. They also introduced me to the world of reference publishing as well as to the genius of Truman Capote. To this day, I have a love for reference materials, and In Cold Blood is one of my all-time favorite books.
Flash forward 30 years, and I am developing content for the Biography and Genealogy Master Index (BGMI), one those sources I first referenced in my high school class. The BGMI is available in electronic, searchable format on the Gale Directory Library platform as of June 30, 2020. If a student, researcher, or library user were to search for Truman Capote in the BGMI today, they would yield an expansive list of more than 220 sources to find extensive information.
The BGMI is a standard resource for libraries. It's the most comprehensive biographical citation resource for public and academic library patrons, researchers, scholars, and students who wish to locate biographical or genealogical information on individual persons.
The total number of biographical sketches indexed in the BGMI now exceeds 22 million citations, and points to more than 7,600 sources, including biographical dictionaries, literary criticisms, historical and subject-specific encyclopedias, Who's Who titles, governmental and historical publications as well as many other sources. The BGMI covers more than 6 million people, both living and deceased, from more than 2,000 years of human history.
The BGMI is unquestionably the best place to begin your search for biographical information on authors, such as Truman Capote, but also for actors and musicians, political figures, historical figures, contemporaries, religious leaders, world notables as well as genealogical sources related to individual persons in others' family trees.
It allows users to quickly determine where to find biographical material on people from all time periods, geographic locations, and fields of endeavor. And it indexes current, easily accessible reference sources as well as important retrospective works that cover individuals from every field of activity and from all areas of the world.
Ready to become an expert on Gale Directory Library: Biography and Genealogy Master Index? Be sure to view this on-demand webinar on the latest enhancements.
Not a subscriber to this resource? Request a trial today!
---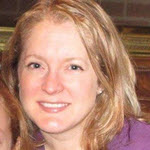 Meet the Author
Tara Atterberry has been with Gale for 25 years and manages biography and genealogy content. Tara is thrilled to be able to incorporate her genealogy hobby into her professional life. Lately, she has been navigating being home with her two daughters and three cats all the time—and would like to report that everyone in the house is still alive!


Air Force 1 Sage Low