3

min read
| By Traci Cothran |
You know that old adage about "the cobbler's children have no shoes"? If I'm being honest, we sometimes have a bit of that here at Gale – or at least I do! We're hard at work every day to make our resources the best they can be for all the students and teachers across the country and the globe … and sometimes we forget to guide our own kids to them (or maybe we are just too tired after work!).
That's why I was so excited when my tenth grader used Gale resources for her homework just the other week. She was doing a short story unit in English and needed help with "A Rose for Emily" by William Faulkner. I was totally able to help on Poe's "A Cask of Amontillado" – one of my all-time favorite short stories – but I wasn't familiar with this Faulkner work. Fortunately, I knew who was: SHORT STORIES FOR STUDENTS! We took out her phone, opened her Schoology app, and located the For Students eBooks in the school's GVRL collection – *PRESTO* we found the story with ease, and my daughter read the summary, character descriptions, and context, and finished her homework without complaining. I was beaming!
And I think that's what is key: knowing where to find the trusted materials to help with homework and other assignments. We create them here at Gale, and libraries buy them, but the students still need to know they're readily available. That's why librarians and teachers are so important, because they can help students discover these online resources for themselves, so the next time students are in need of homework help, they'll remember where to go.
Should I be as good at promoting Gale resources at home as I am on our Gale blog? ABSOLUTELY! I will work on that as my New Year's resolution! In the meantime, as always, thanks to the librarians and teachers who guide students to the best resources every day!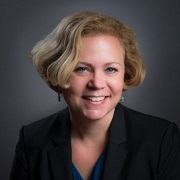 Meet the Author
Traci Cothran is a manager in Gale's Database Program and a history buff, so she can often be found watching videos from the early 1900s in Gale's World History In Context.


Best Cloth Face Masks for Coronavirus Protection, According to the CDC