2

min read
By Traci J. Cothran
"Roads?  Where we're going we don't need roads!" – Doc Brown
It's hard to believe the first Back to the Future movie – starring Michael J. Fox – was released thirty years ago – 30 YEARS AGO!  It may also surprise you to note that the "future" date visited via the time-traveling DeLorean in the movie is October 21, 2015 … which puts us officially in The Future.
Our editors on Biography in Context uncovered this fast fact recently, and currently feature Michael J. Fox (a.k.a. Marty McFly or Calvin) on the home page. We recently launched a new hotspotter feature in Biography in Context  allowing users to hover on the pulsing circles on the picture to explore more facts about the subject (in this case, Parkinson's Disease).
Users can also click on those spots to link to additional information. Also featured this month: Yogi-isms, "The Walking Dead" actor Andrew Lincoln, Italian Prime Minister Matteo Renzi on the migrant crisis, and new WNBA Hall of Famer, Lisa Leslie.
If you haven't looked at this extensive resource in a while, check it out and see all that it has to offer your patrons.
So thirty years after Lorraine, Biff, Marty, and Doc appeared on screen, and Marty riffed on stage to Chuck Berry's "Johnny B. Goode," the only question is: Will Marty appear in the Twin Pines Mall parking lot in the DeLorean on October 21, 2015?
[alert-info]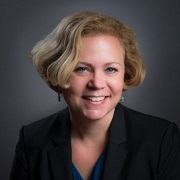 About the Author
Traci is a manager in Gale's Database Program and a history buff, so she can often be found watching videos from the early 1900s in Gale's World History In Context.  
[/alert-info]Air Max