3

min read
| By Traci Cothran |
There are a bazillion novels published each year, and every once in a while, one of them is truly magical.  That's the case with The Hate U Give by Angie Thomas.  This debut novel is extraordinary in so many ways – amazing writing, relatable characters – most especially because it connects with teens today on real-life issues.  It's not an easy book – centered around the killing of an unarmed African American teen by a white policeman – but it's an important and engaging one, and it provides a pathway to having important conversations surrounding this topic.  With some 80 weeks on the New York Times Bestseller list, The Hate U Give is a force to be reckoned with, and the movie releases in theaters nationwide this week (P.S. bring tissues to the theater!).
We knew we HAD to include this novel in the new publication of Novels for Students, Volume 59. Not only are students reading The Hate U Give in class, but others have started their own student-led book clubs featuring the work (search on "Project Lit" for more information)!  Novels for Students 59 also showcases new features for this much-loved series: Classroom Activities, Primary Sources, and Critical Thinking Questions along with the features you come to expect from the For Students series: plot summaries, character summaries, author biography, themes, cultural context, and pieces of criticism.
We have also freshened up the page design and covers, and there are even more exciting changes to come!  Next year, in addition to our Novels, Poetry, Short Story, and Drama volumes, we'll be publishing different types of titles, including Young Adult Novels for Students and African American Literature for Students, both of which will feature more contemporary works that are being added to English syllabi across the country.   We're hopeful these changes build on this trustworthy series and make it more useful to today's students!
The Hate U Give is featured in Novels for Students through our eBook platform, GVRL. Not a GVRL subscriber? Request a trial today! 
The novel The Hate U Give is also available in large print through Thorndike Press, contact your Thorndike Sales Consultant today.
Featured Photo: Algee Smith as Khalil and Amandla Stenberg as Starr in Twentieth Century Fox's The Hate U Give, courtesy of Twentieth Century Fox.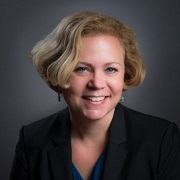 Meet the Author
Traci Cothran is a manager in Gale's Database Program and a history buff, so she can often be found watching videos from the early 1900s in Gale's World History In Context.  


2020 Air Jordan 1 Retro High OG Sail Obsidian University Blue 555088-140 – Buy Best Price Adidas&Nike Sport Sneakers