2

min read
Posted on November 20, 2015
By Traci J. Cothran
Hunger Games: Mockingjay, Part 2 has finally hit the big screen, enthralling young minds with the drama, action and adventures of Katniss Everdeen. Nestled in with all the unfavorable odds and pageantry are real issues that students can explore – while flexing their critical thinking skills – under this pop culture umbrella.
Global Warming and Climate Change. In The Hunger Games, the US has collapsed following a devastating series of drought, fire and storms, resulting in a fight for the remaining limited resources. The resulting society, Panem, rose in its wake. Science In Context provides factual overviews as well as in-depth articles on global warming, air pollution, and their lasting effects.
The Real Hunger Games: Poverty and Inequality. In Panem, all the wealth is concentrated in the Capitol where Effie Trinket (and others of her ilk) lives lavishly, while the rest of society goes hungry. Explore with students the very real issues of poverty, child labor, and the unequal distribution of wealth in Student Resources In Context. (Don't miss our Hunger Games page, too!)
Censorship. This is a big theme in The Hunger Games, where communication is strictly controlled, if not suppressed – especially information going to the districts.  What are the effects of this on a society? Find out in Opposing Viewpoint In Context. Search "censorship" to find definitions, viewpoints, statistics and much more. Want to continue the conversation? Read up on China and censorship and compare and contrast it with Panem.
Then, reward your hard-working students with some fun – have them check out Biography In Context for some personal facts about the actors who play Katniss Everdeen (Jennifer Lawrence), Cinna (Lenny Kravitz), President Coriolanus Snow (Donald Sutherland), Effie Trinket (Elizabeth Banks), and the many other cast members. (Ask them which actor was in Spider Man to start!)
[alert-info]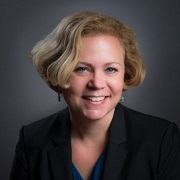 About the Author
Traci is a manager in Gale's Database Program and a history buff, so she can often be found watching videos from the early 1900s in Gale's World History In Context.  
[/alert-info]Asics Onitsuka Tiger