8

min read
| By Tara Atterberry |
I've had an interest in Irish history ever since I fell in love with the music of Irish singer Sinead O'Connor as a teen. Thirty years later, she's still my favorite. O'Connor's voice is beautiful and haunting in her contemporary songs, but even more so when she covers traditional Irish folk songs that detail Ireland's lovely but often tragic history.
In her striking cover of the Civil War‒era folk song "Paddy's Lament," she details the struggles of poor Paddy, who leaves his farm, his girl, and famine and death behind in Ireland to immigrate to America in the early 1860s.1 Instead of the bountiful land and prosperity he dreams America will provide, Paddy finds himself fighting for the Union Army in the American Civil War.
"Well, me'self and a hundred more
To America sailed o'er
Our fortunes to be making
We were thinkin'
When we got to Yankee land
They put guns into our hands
Saying 'Paddy, you must go
And fight for Lincoln'"
While "Paddy's Lament" isn't a depiction of an actual Irish-born American soldier, it is a story no doubt similar to the estimated 200,000 Irish immigrants who served in the American Civil War from 1861 to 1865, up to 150,000 for the Union Army and 20,000‒40,000 for the Confederacy.2
Although records of Irish immigration to America date back to the 1600s in the American colonies, and continued consistently thereafter, the first large wave of Irish immigration occurred in the 1840s‒60s3,4 as a result of the potato famine, which killed more than 1 million Irish and forced over 2 million more to flee Ireland, more than half a million of whom immigrated to America.5,6
Because these Irish immigrants hailed from mostly rural communities, they were often hard pressed to find work in the newly industrialized eastern U.S. ports through which they arrived, such as New York, Philadelphia, and Boston. Without steady jobs and the ability to save money, many were unable to travel westward to more rural areas of America, where they could purchase farmland and build their lives. Often the only jobs they were able to find were low-paying jobs as laborers and domestic staff in the urban areas in which they landed.
To make matters worse, the Irish at this time faced an overwhelming amount of racism and discrimination because of their Catholic faith, often considered strange and foreign by many in America, which was a predominately Protestant country at the time. Also, due to the unfounded misconceptions of the Irish people's "insular, clannish tendencies to look after each other," they were often banned from applying for jobs, with potential employers' posting "Help Wanted: No Irish Need Apply" signs in their windows and newspaper want ads.7
With more Irish immigrants arriving on American soil each year, many turned to the U.S. military as their only viable employment option. Irish soldiers recognized that a consistent military paycheck would be invaluable in supporting their families in America as well as in Ireland, with millions of dollars each year sent back to their native land. In the event of becoming disabled or killed in action, Irish soldiers had access to pensions to support themselves and/or their families, a long-term financial security that had never before been a possibility.
As tensions flared and the Civil War loomed, the Union and the Confederacy were ready to accept the Irish into their ranks. Early in the war, most Irish enlisted of their own free will for a variety of reasons—seeking adventure, allegiance to their new country, financial security for themselves and their families—to name a few. However, many Irish immigrants were later drafted after the controversial Enrollment Act of March 3, 1863, regardless of their desire to serve.8
Many joined Union regiments comprised exclusively of Irish-born immigrants, such as the 69th New York State Volunteers, the 90th Illinois Infantry Regiment, and the Irish Bridge, while the 24th Georgia Volunteer Infantry and Louisiana Tigers were Confederate regiments of solely Irish soldiers.9 Thousands of Irish also served in regiments of mixed heritage, including those from Germany, France, and other European countries, as well as American-born soldiers.
In addition to the tens of thousands of Irish in the Union and Confederate infantries, Ireland produced 18 generals during the Civil War—12 for the Union and 6 for the Confederacy—more than any other foreign country. Possibly the most notable of these men were Irish-born Michael Corcoran (b. 1827), killed in 1863 after the battle at Gettysburg when his horse fell on him, and Thomas Francis Meagher (b. 1823), who drowned shortly after the war in 1867.10
As "Paddy's Lament" bemoans, many Irish soldiers didn't fare well in the Civil War:11
"General Meagher to us he said
If you get shot or lose your head
Every mother's son of youse
Will get a pension
Well in the war I lost me leg
And all I've now's a wooden peg
And by soul it is the truth
To you I mention"
The exact number of Irish soldiers who became permanently disabled or were killed during the Civil War isn't accurately documented. However, this number undoubtedly may have reached into the tens of thousands.
Despite the uncertain and troublesome beginnings many Irish immigrants faced in America, today more than 34 million Americans claim some percentage of Irish heritage, seven times more than the total current population of the country of Ireland.12 To this end, March was recently declared Irish-American Heritage Month by the U.S. Government and President Biden, giving us an opportunity to stop and reflect on how much the Irish contributed to shaping the United States into the country it is today.13
For more information on Irish immigrants who came to North America, please request a trial of the Passenger and Immigration Lists Index on the Gale Directory Library. See the Biography and Genealogy Master Index on Gale Directory Library for more information on Michael Corcoran, Thomas Francis Meagher, and the other Irish-born Civil War generals. For more information on the American Civil War and Irish immigration to North America, please request a trial of Gale In Context: U.S. History.
---
Banner Image: Union Army Gen. Robert Nugent and staff near Washington, D.C. Nugent helped form the Irish Brigade and was its last surviving officer in the waning days of the war. He led his men in a parade through Washington, D.C., after the Confederates surrendered.
1. Shiels, Damian, "'The Best Anti-War Song Ever Made': On the Trail of Paddy's Lament," (blog) Irish American Civil War website (posted November 13, 2020).
2. Shiels, Damian, "How Many Irish Fought in the American Civil War?" (blog) Irish American Civil War website (posted January 18, 2015).
3. "When Did They Come?" Destination America,PBS website (accessed March 11, 2021).
4. "How Many Irish Fought in the American Civil War?" Emerald Heritage website (accessed March 8, 2021).
5. "German and Irish Immigration, 1840‒1859," In Historic U.S. Events. Detroit, MI: Gale, 2012. Gale In Context: U.S. History (accessed March 8, 2021).
6. "Irish Immigration," In Vol. 1: Almanac, edited by Lawrence W. Baker et al., 247‒281, of U.S. Immigration and Migration Reference Library. Detroit, MI:UXL, 2004. Gale In Context: U.S. History (accessed March 8, 2021).
7. "Irish Soldiers in the Union Army," U.S. National Park Service website (updated August 14, 2017).
8. See note 4.
9. See note 4.
10. Shiels, Damian, "Generals,"Irish American Civil War website (accessed March 8, 2021).
11. See note 1.
12. Kliff, Sara, "The Irish-American Population is Seven Times Larger Than Ireland," Washington Post, March 17, 2012.
13. The White House, "A Proclamation on Irish-American Heritage Month, 2021," March 1, 2021.
---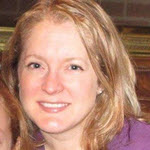 Meet the Author
Tara Atterberry has been with Gale for 26 years and manages biography and genealogy content. She's an avid U.S. military history and genealogy buff and is disappointed to be mostly German and English—not Irish.


nike flex contact boys shoes gray – Nike Air Force 1 Shadow Cashmere/Pale Coral – Pure Violet CI0919 – 700 | 【国内 9/17 発売】ナイキ エア マックス 90 "ルチャリブレ" (NIKE nike mercurial fly lite super lock screen black "Lucha Libre") [DM6178 – indoor track running flat nike shoes clearance – 010] , スニーカー発売日 抽選情報 ニュースを掲載!ナイキ ジョーダン ダンク シュプリーム SUPREME 等のファッション情報を配信! – Snaidero-usa