3

min read
| By Traci Cothran |
The Henry Ford Museum in Dearborn, MI currently has an exhibit on Star Trek; since I watched this show all the time growing up, I checked it out and brought a few tribbles with me, too. It was a good exhibit – featuring original costumes and props (phasers! scanners!) along with a really cool visual timeline of all the Star Trek series (see banner image). I was talking about this with a Marketing colleague, who challenged me to write a blog on it, tying it into our Gale content.
Challenge accepted, here's what I found:
"Dr. Martin Luther King, Jr.'s Connection to 'Star Trek'," an article from USA Today, January 2019. Author David Chandler shares that actress Nichelle Nicolls, who played Lt. Uhura, met MLK at an event at MIT held in his honor. She'd been thinking of quitting the show, when King shared that it was one of the few he let his children watch due to her character and role. Nicholls reconsidered, and in turn inspired African American young women to enter the space program. View the article in US History In Context >>
Literature Resource Center contains an interesting article entitled "Space and the Single Girl: Star Trek, Aesthetics, and 1960s Femininity" from Frontiers: A Journal of Women's Studies, May 2014.
Listen to an audio clip from Morning Edition that heralds the opening of the Klingon Tourist Center in Stockholm, Sweden (2018)!!
Read all about physicists beaming photons around in Popular Science's Spring 2019 article, "A Commute So Quick, You Could Just Die" – is this the start of Star Trek's teleportation? See Science In Context >>
No discussion about Star Trek would be complete without an understanding of its creator, Gene Roddenberry. Biography In Context contains a wealth of info about him – did you know, for example, that he wrote for Dragnet; Have Gun, Will Travel; and Highway Patrol (among others)?
Our GVRL ebook collection contains a lot of Star Trek information – the shows is included in Bowling, Beatniks, and Bell-Bottoms: Pop Culture of 20th-Century America; Critical Survey of Science Fiction & Fantasy Literature; Film Firsts: The 25 Movies That Created Contemporary American Cinema; and Encyclopedia of Nanoscience and Society.
Finally, for all the Star Trek fans/Trekkies out there, I recommend visiting the Star Trek Original Set TV Tour in Ticonderoga, NY. (You get to activate the Alert button!)
LLAP!
Learn more about the resources used to research Star Trek: Gale's In Context Suite, Literature Resource Center, and eBooks on GVRL.
*As updated from the original line, in Star Trek: The Next Generation.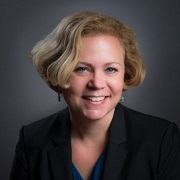 Meet the Author
Traci Cothran is the director of Gale's K12 content team as well as a history buff, so she can often be found watching videos from the early 1900s in Gale's
 World History In Context.  
Nike Air Max