3

min read
| By Traci Cothran |
I'm just back from vacation in the Adirondacks, in northern New York—what a beautiful place!  If you like to hike, kayak, run, bike, or fish, this is a great location for all of them.
Being a history buff, I made a point to travel to the John Brown farm outside of Lake Placid, and I'm glad I did.  This historical site from the 1850s is comprised of a very modest house, barn, and gravesite of John Brown (and several family and friends).  Brown was a staunch abolitionist, who traveled the country spreading this message, so he didn't spend much time at the farm although his wife and children did.  His ill-fated Raid on Harpers Ferry is one for the history books, and while unsuccessful and at the cost of many lives (including Brown's own), the event served to foster the end of slavery by inflaming tensions before the 1860 presidential election.
I learned two really interesting things at the farm. First, Harlem Renaissance writer Langston Hughes' mother was first married to one of John Brown's raiders—a curious connection!  Also, Brown located his farm in this part of New York to support Timbuctoo.  What's Timbuctoo?  Well, 19th-century philanthropist and reformer Gerrit Smith gave away 120,000 acres of land around Lake Placed to African Americans for cultivation—this community was dubbed Timbuctoo.  While African-American men legally had the right to vote at the time in New York state, there was a voting requirement—ownership of $250 worth of land—that excepted most of them from exercising that right.  Smith saw this land grant as an opportunity for enfranchisement and independence of some 3,000 families.  Brown wanted to help these families establish their farms, so he moved his family there.  Unfortunately, this effort wasn't sustainable, some say due to soil inhospitable to crops, but it's an interesting bit of history—and some families who settled there did indeed stay and their descendants remain today.
Want to learn more? Civil War buffs and students can learn more about these topics in various Gale resources—check them out: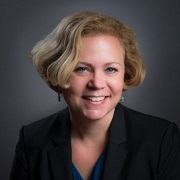 About the Author
Traci Cothran is a manager in Gale's Database Program and a history buff, so she can often be found watching videos from the early 1900s in Gale's World History In Context.  


Nike Air Force 1 07 LV8 Utility White AJ7747-100 Shoes for Sale – Buy Best Price Adidas&Nike Sport Sneakers