3

min read
| By Traci Cothran |
Time magazine announced their Person of the Year this past week, honoring the "Guardians of the Truth" – the slain journalists from the Capital Gazette: Rob Hiaasen, John McNamara, Wendi Winters, Rebecca Smith and Gerald Fischman; Washington Post murdered journalist Jamal Khashoggi; Repplar founder Maria Ressler; and Reuters journalists Wa Lone and Kyaw Soe Oo, who were arrested and imprisoned over a year ago in Myanmar while covering the killings of Rohingya Muslims.
Journalism can be dangerous work due to situations like war as well as hazards faced from those with violent reactions to the truth.  There's a website called The Committee to Protect Journalists that compiles data on journalists killed going back to 1992.  One can sort the results by Gender, Type of Assignment, Location, Job, and more – it's really quite sobering to realize that 52 journalists were killed (to date) in 2018, and 1,331 killed since 1992.  This list includes those murdered, those killed in the line of fire, those killed on dangerous assignment.  These were good people with the job of spreading the facts about their assignment, and 1,331 families (and many more friends) heartbroken at their deaths.
Not only does the CPJ track murdered journalists, but it tracks those missing and imprisoned.  In 2017, 272 journalists worldwide were imprisoned, including Dawit Habtemichael, imprisoned in 2001 in Eritrea.  Habtemichael was a publisher, who was arrested after the government banned privately owned press following criticism of President Isaias Afewerki.  Habtemichael has never been charged, tried, nor sentenced, and reports of his death while in custody have not been confirmed. He has not been heard from in over 15 years.  The missing journalists' list shows seven unaccounted for in Russia, including Sergei Ivanov, a correspondent for the Nevskoye Vremya, last seen in 1995.
We're proud in the US to boast of a free press and freedom of speech, yet we're seeing both tested.  Five journalists were killed in the offices of the Capital Gazette this summer, and when Jamal Khashoggi was murdered, it was without consequence from the US government.  And the US President has repeatedly called the press "the enemy of the people."
We respect and honor the truth at Gale, and endeavor every day to bring the facts to light in all of our publications – from current databases to centuries-old archives.  We understand the importance of transparency in current events, and know there's much to learn from history.  And we salute the hardworking journalists who toil around the globe to bring the truth to light, and honor those who've sacrificed their lives while doing so.
Here are some related articles from our In Context databases:
Want to find out how you can help journalists?  Check out the efforts of the CPJ and spread the word.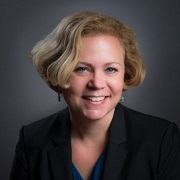 Meet the Author
Traci Cothran is a manager in Gale's Database Program and a history buff, so she can often be found watching videos from the early 1900s in Gale's World History In Context.  


Sneakers