3

min read
Posted on February 17, 2016
I love learning about history, and there's nothing like having the entire month of March devoted to the often overlooked contributions of women.I take my middle-school daughter to historic sites (sometimes with her feet dragging), and it's great when she connects to historic figures to further understand what she reads about in books.  Here are some notable women we've "met" in our travels:
A Deborah Sampson re-enactor was our tour guide along Boston's Freedom Trail. She related her fascinating story – dressing as a man to fight in the Revolutionary War – as we toured some of the sites of the American Revolution.  Years later, she fought for – and eventually received – a soldier's pension.
We made acquaintance with Quaker abolitionist and suffragist Susan B. Anthony, at the Susan B. Anthony house in Rochester, NY. Most students know of Anthony, and we also learned about her sister Mary, who lived in an impossibly tiny bedroom and demanded her salary as school principal be equal to that of male principals – and she got it.  Equal pay in the late 1800's!
Amelia Earhart, Louise Thaden, Ruth Nichols, Janet Bragg, Bessie Coleman, and Anne Morrow Lindbergh, pioneering aviators, at the Smithsonian National Air and Space Museum in Washington, D.C. Sure, my kid mainly wanted to try on the cool aviator goggles in the gift shop, but she also got to see several women role models who were fearless in their determination to live their dreams.
When we get home from these trips, we research at least one person or topic that has piqued our interest. Maybe it's not Deborah Sampson, but it's Sarah Emma Edmonds, who fought as a man during the Civil War.  Perhaps it's Susan B. Anthony's good friend, Lucretia Mott.  And maybe our early female aviators inspire us to take a look at astronaut Sally Ride.  Best of all, this information is at one's fingertips in our Gale databases from our library – from Kids InfoBits (geared for K-5), Research In Context (middle school), Student Resources In Context (high school), U.S. History In Context, and Biography In Context, information abounds to satisfy the curious!
So take a few moments this month and explore Gale resources to discover great women in history!
[alert-info]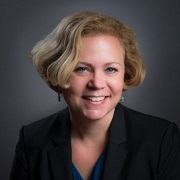 About the Author
Traci Cothran is a manager in Gale's Database Program and a history buff, so she can often be found watching videos from the early 1900s in Gale's World History In Context.  
[/alert-info]green boys nike lunar hyperdunk shoes black friday