3

min read
| By Traci Cothran |
How wonderful is it that following the release of the movie "Hidden Figures," the stories of Dorothy Vaughan, Mary Jackson, and Katherine Johnson are now known by millions?  Their collective story is an impressive and important one, yet it's a part of our history that's been concealed for decades.
What other significant contributions by women are also shielded from view?  It's a joy to uncover these gems, and allow them to inspire other women and girls today.  To me, that's what Women's History Month is all about—shining a light on the often overlooked contributions made by women throughout history.
Here are just a few, randomly chosen women from today and yesterday whose work and lives are notable.  You'll find them all in Biography In Context, among other Gale resources.  As you read about them, you're bound to discover other interesting women, too!
Maria Tallchief – (1925-2013) Tallchief was the first American-born woman to achieve prima ballerina status at a major dance company; she was also a member of the Osage Nation.  She's featured this month in Research In Context.
Zora Neale Hurston – (1891-1960) A writer and major figure in the Harlem Renaissance, Hurston is a favorite of mine, for both her wonderful writing and her ability to live an unconventional life for women of her era.
Mildred Dresselhaus – (1930-2017) Called the "Queen of Carbon" for her research, physicist Dresselhaus was a woman of many firsts whose work paved the way for the nanotech industry, and opened doors for women in science and at MIT.
Dolores Huerta – (1930 – ) A recipient of the Presidential Medal of Honor, Huerta is a long-time activist, fearless labor leader, and co-founder of the group that became the United Farm Workers.
Noor Inayat Khan – (1914-1944) This Indian Muslim princess was also a clever spy for Britain during WWII.  Eventually caught and executed by the Nazis, she was posthumously awarded the George Cross from the British government, the highest honor for civilian service in wartime.
Vera Rubin – (1928-2016) Astronomer Rubin verified the existence of dark matter, and was a fierce advocate of women in science.  She is featured this month in Science In Context.
Ready to start exploring more influential women and history makers? Request an In Context trial today!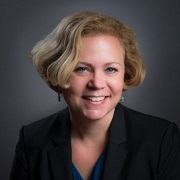 About the Author
Traci Cothran is a manager in Gale's Database Program and a history buff, so she can often be found watching videos from the early 1900s in Gale's World History In Context.