2

min read
Posted on December 8, 2015
SANTA IS COMING! As this holiday approaches, why not task your students with creating a present for the planet Earth? Some possible approaches:
A critically endangered white rhino just died, leaving only THREE left on our planet. This is alarming! Grab Science In Context and search "Endangered Species" to discover the factors that contribute to this undesirable situation. Read about the Endangered Species Act, deforestation and pollution, other at-risk animals, overfishing, and more – and have students consider what they can do to reverse this trend and "gift" our planet!
California's drought and forest fires seem to get worse each passing year. Check out "Drought" and learn about its impacts on the food supply, as well as how extreme weather contributes to water shortages, in GREENR (Global Reference on the Environment, Energy and Natural Resources). What can students do to help? See the article entitled "Don't Rush to Flush" for a very special holiday gift-giving opportunity!
Do your students know that farming is now going on in acres of Alaska that just a few years ago were frozen? Is this a good thing? Spark critical thinking by investigating the viewpoints of people who do not think Global Warming is a serious issue in Opposing Viewpoints In Context. They can listen to different sides of the argument, draw conclusions, and maybe even offer up some carbon offsets to our world.
Today's students will experience the impacts of these various phenomenon in their lifetimes, and they're in the drivers' seats to determine whether these issues are contained or the crises explode over the coming decades. Let's get them thinking about the causes, effects and repercussions – and move to take action and give our planet brighter holidays to come!
[alert-info]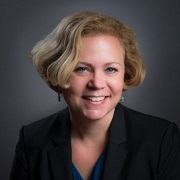 About the Author
Traci is a manager in Gale's Database Program and a history buff, so she can often be found watching videos from the early 1900s in Gale's World History In Context.  
[/alert-info]Utility Footwear