1

min read
Posted on December 4, 2015
Starting December 11, Kids InfoBits users will see two new exciting enhancements – a mobile responsive design and Google Integration – providing users with even easier access to their Kids InfoBits content. Here is what you'll see:
Mobile Responsive Design – A new optimized display, intuitive interface, and improved user experience for young learners on any device, desktop or mobile.
Integrated Google Tools – After authentication, users can log in using their Google Account credentials enabling access to Google Apps for Education tools, like Gmail, Drive, Docs, and more, allowing users to easily download and share articles.

Google Classroom Integration – Programming Librarians may use the Classroom share button to assign and have users turn in content from third party websites to Google Classroom.
Google Enhancements – a closer look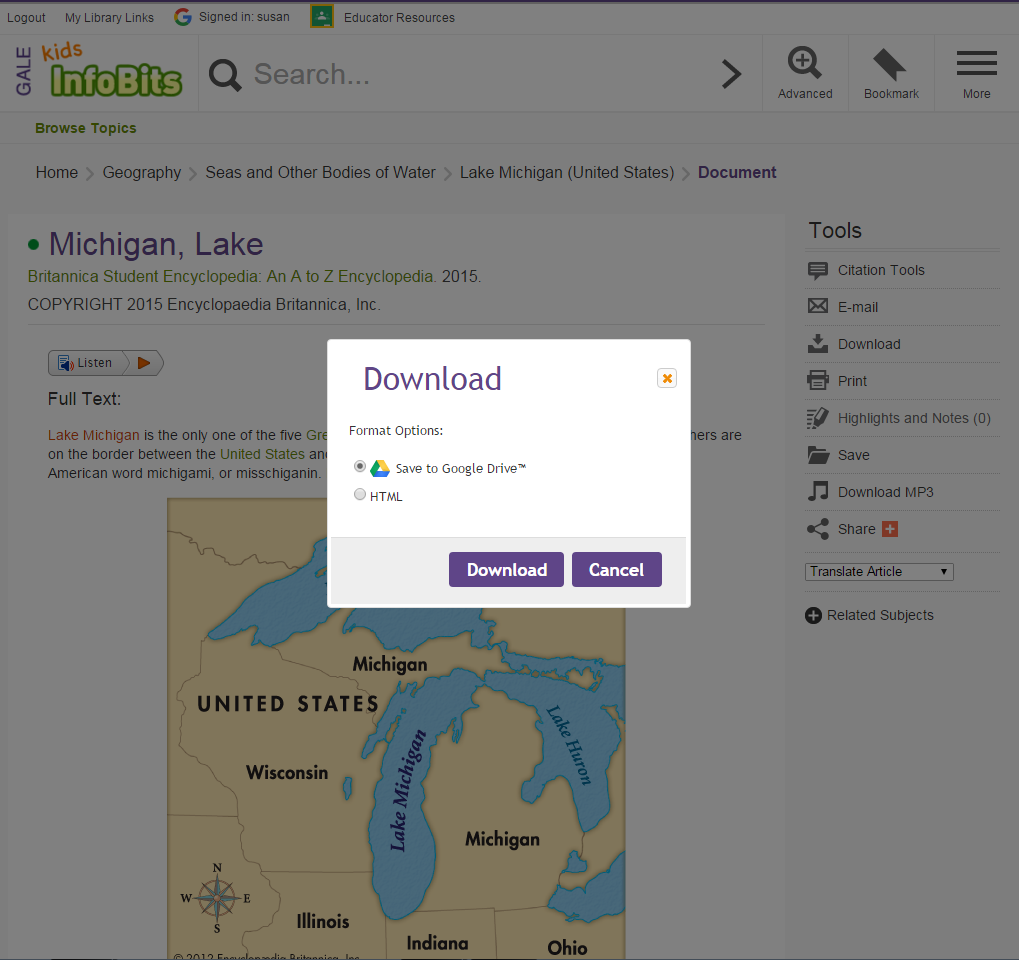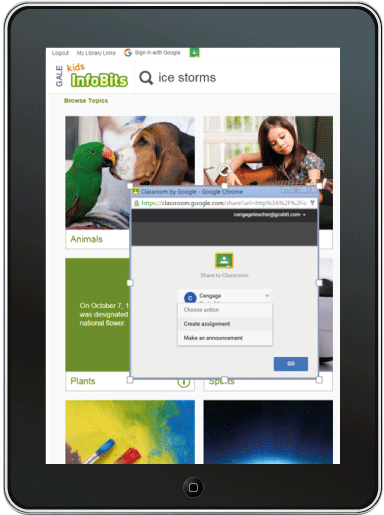 To learn more about the Google integration found in many of Gale's products, including Kids InfoBits, visit gale.com/google.