6

min read
| By Tara Atterberry & Jill Lectka |
According to the Migration Policy Institute, between 35 and 40 million individuals immigrated to the Americas between the late 1500s and the early 21st century. The upcoming Passenger and Immigration Lists Index: 2020 Edition, available December 6, 2019, continues the compilation of this content by profiling an additional 112,000 persons who immigrated to the New World during a span of more than 300 years, from 1617 to the early 1950s.
Passenger and Immigration Lists Index: 2020 Edition's new cover depicts one such family who came to America from Eastern Europe in 1925. The family is pictured standing on Ellis Island looking over New York Harbor, surveying their new home and the possibilities that it would bring. We are reminded by this photo that these were not simply names on a passenger list, but individuals looking for a better life and hoping to find it in America.
For Jill Lectka, Gale's vice president of content strategy and development, this photo is reminiscent of her ancestors who also immigrated from Eastern Europe through Ellis Island in the early 20th century.
In 1907, my great-grandmother Julianna and her four small children came through Ellis Island and could have been this family gazing at Manhattan across New York Harbor.
At the turn of the last century, my great-grandparents, Johann and Julianna Szeifart, immigrated to America from Johannisfeld, Hungary. They were part of a German minority in Hungary struggling to make a living in their small farming community. As a shoemaker, Johann knew that his trade was in high demand in the New World and he decided to move his family to America.
Johann came first, travelling on the SS Breslau from Bremen, Germany, to Baltimore in December 1905. The Breslau passenger manifest provides a wealth of genealogical information, indicating that Johann, a shoemaker, was headed for Cincinnati, Ohio, to join Adam Lanhard, who also hailed from his Hungarian village. By 1907, Johann had moved on to Berlin Township, Michigan, with several other families from Johannisfeld.
On April 20, 1907, Julianna and her four sons, who ranged in age from 3 to 11 years old, boarded the RMS Carpathia at the Port of Fiume, Hungary (now Croatia), for a 17-day voyage. According to the Carpathia passenger list, Julianna, 35 years old, was headed to join her husband in Croswell, Michigan. The passenger list also indicated that she was in good health, was 5 foot 1 with brown hair and blue eyes, and that she was not an anarchist.
Julianna and her sons traveled in the Carpathia's steerage (third class) quarters, which consisted of large, shared dormitory rooms. There is record of several families from Johannisfeld on this same passenger list, so she likely traveled in a group. The ship sailed from the Adriatic Sea through the Strait of Gibraltar, arriving at Ellis Island on May 7, 1907.
The Carpathia went on to make history. In 1912, just five years after Julianna's voyage, the ship rescued 710 surviving passengers from the RMS Titanic, announcing the disaster to the world as they returned with the survivors to New York. During the First World War, the Carpathia was refitted as a troop ship to ferry Canadian and American Expeditionary forces to Europe. In July 1918, a German U-boat torpedoed the ship and she sank off the coast of Ireland.
Meanwhile, in rural Michigan, Julianna and Johann went on to raise four successful sons, one of them being my grandfather, Edward Siefert.
Just like solving a puzzle starts with the first puzzle piece, solving the mystery of a family's history starts with one great source. Passenger and Immigration Lists Index is one of these foundational sources of genealogical information, providing, in this 2020 Edition, the profiles of 112,000 immigrants from more than 75 countries around the world, departing from more than 70 ports in Africa, Asia, Europe, South America, and the South Pacific and arriving to more than 35 ports in the geographic area now known as North and South America.
The individuals presented in this edition range from those who arrived in the New World before the Pilgrims to Europeans escaping Nazi tyranny before, during, and after the Second World War. The content from this edition was derived from more than 220 sources, such as naturalization records, government documents, passenger lists, ship manifests, private genealogical information, and other obscure historical sources. Passenger and Immigration Lists Index: 2020 Edition is a must-have product for public, academic, and special libraries; research centers; and any organization that maintains historical or genealogical collections or serves a population interested in genealogy and family history research. It is the aim of Passenger and Immigration Lists Index to lead you to the sources that will unravel some of the mysteries surrounding this fascinating group of people, particularly as they relate to individual family histories.
---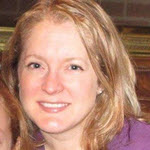 Meet the Author

Tara Atterberry has been with Gale for 24 years and manages biography and genealogy content. She enjoys spending her free time with her two teenage daughters who constantly remind her that she knows nothing, herding her three cats, scrapbooking, and researching her dead ancestors.




Meet the Author

Jill Lectka has also been in library publishing for 24 years—she came to Gale as part of the acquisition of Macmillan Library Reference in 1999. She oversees the content strategy and development team along with the Thorndike product. In her free time, Jill is an amateur genealogist. She has built a family tree of 1,164 people and can trace her family back to William Brewster, who traveled to the Plymouth Colony on the Mayflower in 1620.
NIKE AIR HUARACHE