5

min read
| By Traci Cothran |
Black History Month provides an opportunity for teachers and students to talk about the lives of influential Black leaders, such as Martin Luther King Jr., Rosa Parks, Malcolm X, and Frederick Douglass, to name a few. But there are many other stories out there. Our Gale In Context: Biography database is full of other important Black people who may be less well known. Let's take a look at two abolitionists with stories of rebellion and resistance.
Ellen Craft, 1826‒1897
Ellen Craft's story is one of courageous determination and a daring escape from enslavement. She was born in Georgia to her mother, Maria, and to Maria's enslaver, James Smith. Craft was forced to endure a cruel childhood, separated from her mother. In her early 20s, she and her husband to be, William Craft, devised a plan to freedom: Ellen—who looked white—would pose as an educated man traveling to Philadelphia via train and ferry with his slave (William). To do this, she disguised herself by cutting her hair, donning eyeglasses, appearing sickly so she could cover up her beardless face, and putting her "injured" writing arm in a cast so she didn't have to sign in at hotels (a giveaway, as she couldn't write). The trip was filled with close calls, but they made the journey successfully in eight days. This wasn't the end of the story—they also traveled to Boston, where they worked for several years with abolitionists, and then had to withstand another harrowing journey and flee to England when slave catchers closed in on them. Once abroad, they started their family, attended school, continued their abolitionist work, and published their story in Running a Thousand Miles for Freedom. Years later, they returned to Georgia with their children and founded a school for Black children, remaining there until the end of their days.
Get more information about Craft's life >>
Craft's story is also recounted in the Life and Adventures of James Williams, a Fugitive Slave, with a Full Description of the Underground Railroad, available in Gale Primary Sources: Archives Unbound.
Josiah Henson, 1789‒1883
Josiah Henson was alive 138 years ago, but his legacy remains evident today. He was born enslaved in Maryland in 1789, and his life was filled with atrocities perpetrated by many enslavers—physical violence, family ties forever severed, even vicious retaliation by a white man when Henson came to the aid of his enslaver during a fight. Henson was entrusted by his enslaver to, amongst other things, negotiate prices for goods and return the monies. Yet when Henson presented his enslaver with the agreed-upon $450 needed to gain his freedom, his enslaver changed his mind and decided the price was $1,000. In 1830, Henson, his wife, and four children were living in Kentucky. From there, they made their escape.
"They endured sickness, wolves, starvation, and the ever-present fear of being captured, punished, and returned to slavery. A tribe of Native Americans and the Underground Railroad helped Henson and his family. After traveling through Cincinnati, Buffalo, and New York, they crossed the U.S. border into Canada on October 28, 1830. Henson and his family settled in Dresden, Ontario, near Lake St. Clair and south of the Sydenham River. For four years Henson worked as a farm laborer and preacher in the area. To better himself he had his oldest son teach him how to read and write. Only a short time passed before Henson got involved in the Underground Railroad. As a conductor, he made several trips south and led over two hundred slaves to Canada to freedom. During the Canadian Rebellion of 1837-38, Henson served as a captain in a troop of Afro-Caribbean volunteers. . . . In 1849, Henson published his autobiography, The Life of Josiah Henson, Formerly a Slave, Now an Inhabitant of Canada, as Narrated by Himself."
Henson continued to share his story, even traveling to England to speak out against slavery. He died in Dresden, Ontario, on May 5, 1883. Henson was posthumously honored by the state of Maryland, who named a park after him. He was also the first Black person to be featured on a Canadian postage stamp.
Get more information on Henson's life >>
Interesting stories, right? There are many more amazing people in our history we can be studying year-round. Take a look inside Gale In Context: Biography and discover what other people you should know!
---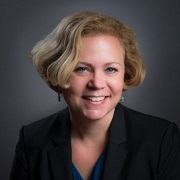 Meet the Author
Traci Cothran is the director of Gale's K12 content team as well as a history buff, so she can often be found watching videos from the early 1900s in Gale In Context: World History.


adidas born original women costume for sale – تسوق تشكيلة اديداس اوريجينالز للرجال مع تخفيضات 25 , نمشي – 75% أونلاين في السعودية | nike vortex cheap sale on amazon ebay price list – IwmsaShops – Medio Maratón Madrid 2021 , Carreras populares