2

min read
| By Traci Cothran |
Have you heard it's Hispanic Heritage Month – a dedicated time to recognize and celebrate all the contributions Hispanic people have made?  Here are just a few of the resources we're highlighting this month:
You'll also find the wonderful contributions of Hispanic Americans in our various databases – such as Ellen Ochoa, scientist and astronaut, in Biography In Context.
And Dolores Huerta and Cesar Chavez, fighters for social justice, in US History In Context.
As well as the first Hispanic American prima ballerina, Evelyn Cisneros, in General OneFile.
But there's so much more to know and discover. Check out these eBooks available through GVRL to learn more:
Want to find out more about this month?  Visit https://www.hispanicheritagemonth.gov/  and https://www.hispanicheritagemonth.org/.
Contact your Gale rep for more information on GVRL.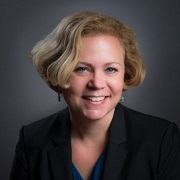 Meet the Author
Traci Cothran is a manager in Gale's Database Program and a history buff, so she can often be found watching videos from the early 1900s in Gale's World History In Context.  


nike flyposite cleat shoes black gold sandals Premium White Ice Blue Shoes Best Price AJ7311-700 – Buy Best Price Adidas&Nike Sport Sneakers